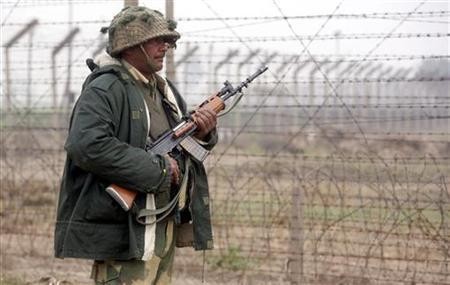 In the wake of the severed ties between India and Pakistan following the recent brutal killings along the Line of Control (LoC), the United States has welcomed direct talks between the two countries to de-escalate the tension.
Ties between India and Pakistan have been badly affected after two Indian soldiers were killed in firing by Pakistani troops last week.
"We think the best way to work through the issues on the Line of Control is for India and Pakistan to work through this directly. They are in direct talks now, and that's something that we welcome," Victoria Nuland, spokesperson State Department, told reporters.
Pakistan has offered talks at the foreign ministers' level to to de-escalate the tension but India has not given the nod, though External Affairs Minister Salman Khurshid has hinted at the need for talks.
"The peace process has been something in which a lot of time has been invested and we won't let these incidents that have happened recently affect it," Salman Khurshid told NDTV.
Prime Minister Manmohan Singh also echoed a similar view.
"We live in a dangerous and volatile neighbourhood. We must understand they are our neighbours. We must respect that and can't wish that away. While we must deal with incidents that have taken place recently firmly, there are others in the region who wants a democratic and economically developed region, and we must keep that in mind," said the PM at the Congress' two-day Chintan Shivir in Jaipur.
However, the Congress party president Sonia Gandhi talked tough, saying that dialogue between the countries should be based on "accepted principles of civilised behaviour."
"Better relations with our immediate neighbours will not only make for regional peace, they will also have a positive impact on some of our own border states. But let us be clear. Our dialogue must be based on accepted principles of civilised behaviour. We will never compromise on our vigil and preparedness to deal with terrorism and threats on our borders," NDTV quoted Sonia Gandhi as saying.
Pakistan Foreign Minister Hina Rabbani Khar and the country's High Commissioner to India Salman Bashir have offered talks at the foreign ministers' level to defuse the tension caused by the recent killing of two Indian soldiers, in which one was beheaded.
The brutal incident, in which Pakistan denied the role of its troops, has affected relations between the countries, including sports and the much-talked-about Indo-Pak liberal visa agreement.