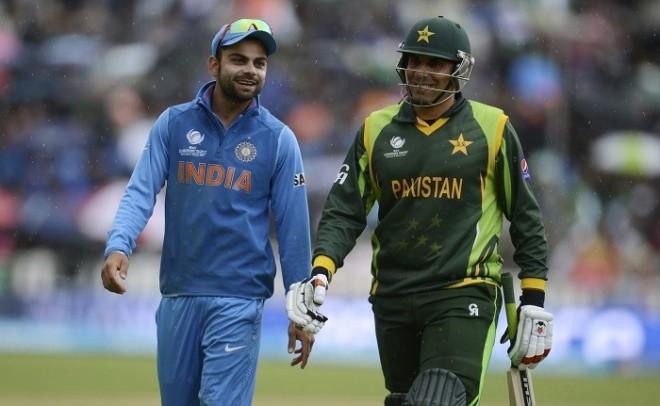 The Pakistan Cricket Board announced on Thursday that countries including India and the governing body ICC, had assured bilateral series in the country. This could mean that the Indo-Pak cricket ties would resume shortly, much to the delight of the fans.
Najam Sethi, the PCB chief, said that the support from his board, to the revised ICC resolutions regarding governance and finance that would decide the future of international cricket, came in only on conditions that the members of the ICC agreed upon.
"The conditions are signing of mutually beneficial bilateral cricket tours from 2015-23 with all members, especially India," Sethi said. "We had completed the discussion, consultation and negotiation phase with regard to the revised resolutions. It was important for us to get assurances on bilateral cricket with all Boards, especially India, which we have now received."
The revised ICC resolution would give exclusive power to India, England and Australia in all major decisions concerning cricket. Zaka Ashraf, who has been replaced by Sethi in February, was completely against the power being in the hands of the "big three" and had refused to sign it.
The refusal has led to Pakistan's isolation in the cricketing world. And Sethi is now quickly trying to undo the damage. Pakistan's cricket market has evidently taken a blow with no team willing to play in the country. However, PCB's recent announcement have brought in hope for the people.
"The detailed Future Tour Programs are now being finalized with all, especially India," Sethi added. "The fact that the resolutions have been diluted considerably from when these were first presented, and are now unobjectionable encouraged us to support these."
Except a single ODI series that took place in Dec-Jan of 2012/13, there have been no bilateral series held between the archrivals, following security concerns after the 26/11 attack in Mumbai.
(Ed: VP