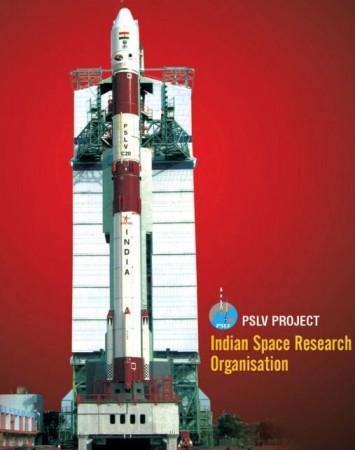 ISRO (Indian Space Research Organisation) has made all the necessary arrangements at Satish Dhawan Space Centre in Sriharikota, Andhra Pradesh, as the countdown begins to close in for the launch of Indo-French satellite SARAL (Satellite with ARgos and ALtika).
The SARAL will be on board the ISRO's flagship space rocket PSLV-C20 (Polar Satellite Launch Vehicle).
The main objectives of Indo-French satellite SARAL include:
Marine meteorology, sea state forecasting, operational oceanography.
Seasonal forecasting.
Climate and mean sea level monitoring.
Ocean, earth system and climate research.
Besides SARAL, the PSLV-C20 will also carry six smaller satellites as well, two satellites UniBRITE and BRITE from Austria, and two Canadian satellites namely SAPPHIRE and NEOSS, two satellites each from Denmark (AAUSAT3) and UK (STRaND-1).
President of India Pranab Mukherjee will witness the SARAL launch at the Sriharikota space center. ISRO claimed that tomorrow's launch will be the 223rd PSLV mission and the ninth mission using PSLV 'Core Alone' variant.
ISRO had initially planned to launch SARAL mission last year on 12 December, but it was postponed for the need of additional tests to "address technical issues to ensure reliability", reported Economic Times.
The PSLV-C20 rocket carrying SARAL and six other mini satellites will be lift-off at 05:56 pm IST on Monday.