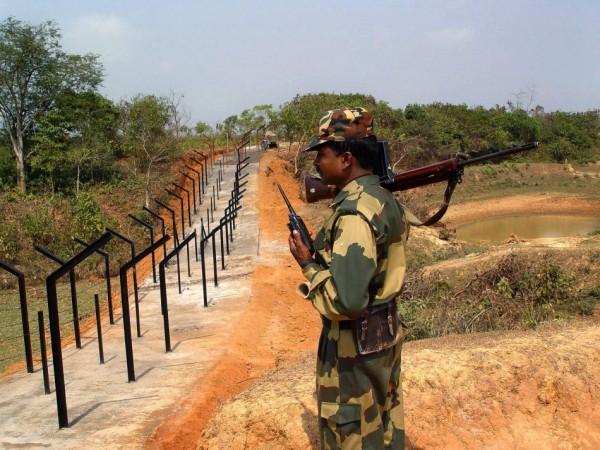 The 12th Indo-Bangladesh Home Secretary-level talks have been concluded, with both parties agreeing to strengthen mutual cooperation in various security and border-related issues.
"Highlighting the fact that both India and Bangladesh attach highest importance to their bilateral relations, both leaders reiterated their commitment to further expand and strengthen mutual cooperation in the security and border related issues," said a joint statement made by both parties after the meeting.
The statement also talks about both Home Secretaries reaffirming their commitment to not allow the territory of either country to be used for any activity inimical to each other's interests.
The two-day long meet also agreed to various treaties - Mutual Legal Assistance Treaty (MLAT), Transfer of Sentenced Persons (TSP) and an agreement on combating organized crime and illegal drug trafficking, as well as the implementation of the Coordinated Border Management Plan (CBMP), which was signed during the visit of Home Minister P. Chidambaram to Bangladesh in July 2011.
On their part, Bangladesh sought assistance from the Indians in tracking, apprehending and transferring the assassins responsible for the murder of Bangabandhu Sheikh Mujibur Rahman, popularly referred to as the "Father of Bangladesh". The Indian government was swift in assuring the Bangladesh state of all possible cooperation, asking for additional information to begin the provision of any assistance.
The Home Secretaries also agreed to develop mechanisms to further hasten the process of verification of the nationality status of prisoners lodged in jails of either country.
The statement also spoke about the Indians' appreciation of the cooperation extended by their counterparts in preventing the smuggling of fake currency notes into India.
Both sides took a serious view of the menace of human trafficking, particularly of women and children, along their common borders. They agreed that the two Task Forces, functioning under appropriate Ministries, do need to meet on a regular basis to better coordinate their activities and stop this social menace.
Finally, both sides agreed to enhance levels of cooperation with regard to the capacity building of police and other law enforcement agencies. Bangladesh welcomed the Indian offer to help train its police personnel.
The venue of the next round of talks was decided as Dhaka, Bangladesh; the date, it is understood, will be decided on through diplomatic channels.
The Indian delegation at the above meeting was led by Union Home Secy. R.K. Singh, while the Bangladeshi party was led by Home Secy. Monzur Hossain.