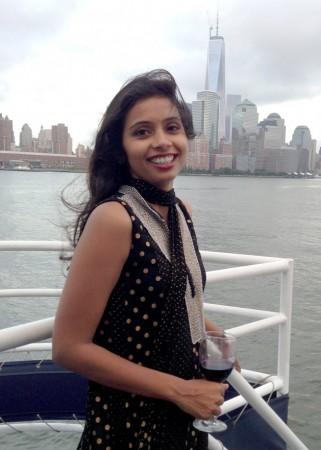 Coming out in public for the first time, following the start of the infamous case that saw both India and the US engage in a major tussle, Indian diplomat Devyani Khobragade's maid Sangeeta Richard in her statement called on other domestic workers to fight against exploitation.
"I would like to tell other domestic workers who are suffering as I did - you have rights and do not let anyone exploit you," Sangeeta said in a statement, following the indictment of diplomat Khobragade by a US court.
In her statement that has been made available to IB Times India, Sangeeta reveals that she was made to go through much hardship, and often had to go without food or proper sleep. And in the end, when she could not take the treatment, her request to even return to India was denied by her employer.
"When I decided to come to the United States, my hope was to work for a few years to support my family and then return to India. I never thought that things would get so bad here, that I would work so much that I did not have time to sleep or eat or have time to myself. Because of this treatment, I requested that I return to India but that request was denied," Sangeeta pointed out.
Unfortunately, Sangeeta's story is tragically common, according to representatives from Safe Horizon, a victim services agency from New York that had been assisting Sangeeta in fighting the case against diplomat Khobragade.
The statement notes that there has been a number of cases over the years involving diplomat employers and exploitative labor conditions for their domestic workers. Workers who come to the US deserve safe and fair working conditions regardless of their employer, the agency noted.
"I hope that this case sends a clear message to diplomats and consular officials that the U.S. will not tolerate the exploitation of workers and marks the beginning of an increase in prosecution of these cases," Avaloy Lanning, Senior Director of the Anti-Trafficking Program at Safe Horizon.
Safe Horizon applauds the US Attorney's Office of the Southern District of New York for indicting diplomat Khobragade on charges of visa fraud and making false statements in connection with her treatment of Sangeeta. The indictment demonstrates the seriousness with which the US government treats labor exploitation.
"We hope that this case encourages individuals in similarly exploitative situations to come forward. There are wide networks of resources available to survivors of labor exploitation. Organizations like Safe Horizon are committed to providing support, services, assistance, and help to victims and continuing to help exploited people of all ages, genders and immigration statuses," Lanning added.