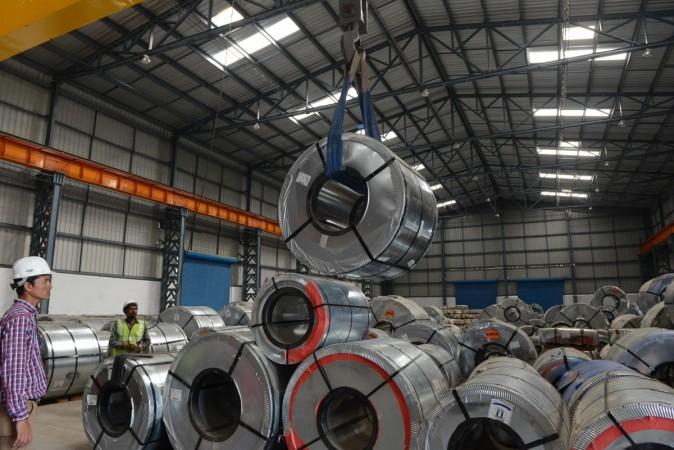 Ten of the 16 early volume-based economic indicators improved on a sequential basis in November, while other indicators moderately changed on a year-on-year basis, according to rating agency ICRA.
Moreover, the report stated that all 16 indicators also shows expansion on a year-on-year basis in November. "Based on these trends, we expect the growth of the Index of Industrial Production to record a healthy rebound," ICRA reported noted.
The Indian economy report shows auto production on a year-on-year basis surged to a 38-month high, 19 percent in November from 2.2 percent in October this year. This sequential improvement was broad-based and primarily led by a pickup in the pace of growth of motorcycles scooters, passenger vehicles, and commercial vehicles.
The report also noted that state-run Coal India's (CIL's) output growth eased for the third consecutive month to 2.6 percent in November from 6.0 percent in October led by an adverse base effect.
In line with this, the growth of thermal electricity generation dipped to 0.9 percent in November from 3.2 percent in October, whereas the hydroelectricity generation rose to 9.6 percent from 3.7 percent, during the same period.
The report further highlighted that the growth in cargo handled at major ports rose to 4.8 percent in November from 3.4 percent in October, in line with the sharp rebound in non-oil merchandise exports in USD terms.
"The sequential turnaround in the performance of the latter was led by a favourable base effect, as well as higher commodity prices," ICRA said.
There has been an improvement in the rail freight front, where on a year-on-year basis rail freight growth improved to 3.1 percent in November from 2.6 percent in October. The report also noted that diesel consumption across the country has expanded by 7.5 percent in November, after having recorded de-growth of 1.9 percent in the previous month.
However, when compared to diesel, growth in petrol consumption has been moderate, with year-on-year growth actually fell to 4.8 percent in November from 5.5 percent last month.