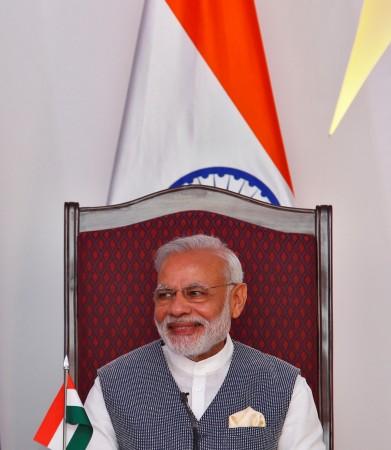 India has started to play hardball with the nations that are sponsoring terrorism. The Narendra Modi government has taken a firm stand against terrorism and gave a strong signal to neighbouring countries like Pakistan and Bangladesh.
In the recently held SCO Summit, the Prime Minister stressed on all-round economic development of the region through a transparent and sustainable process.
Experts in their research revealed that terrorism has punctured the economic development of the countries such as India, Pakistan, Bangladesh and Afghanistan. In the last decade, these neighbouring countries have lost enough money and lives in a slew of dreaded terror attacks.
India's much-hyped surgical strikes have also flushed out many terror organisations which have mushroomed across the Indo-Pakistan and Indo-Myanmar border. Global military experts think that India is presently trying to throttle terrorist organizations diplomatically and as well as with the help of firepower.
In the last few years, India has proactively led an anti-terror movement globally to corner terrorist organizations as well as their wooers.
Political advisor to PM of Bangladesh, HT Imam, told a leading daily of India, "Bangladesh has adopted a no-tolerance policy against terrorism."
"We will let Bangladeshi territory to be used by any militants or any party to launch activities against others, notably against India. We have been collaborating with our neighbour to uproot militancy," he added.
Union Home Minister Rajnath Singh recently concluded his three-day tour of Bangladesh and as per media reports, the prime focus of his visit was to discuss issues related to terror groups and radicalization of youths and constant inflow of fake currency that are constantly smuggled into India.
Singh was accompanied by some of the top officials of the Home Ministry. After leaving Dhaka, Rajnath tweeted, "India and Bangladesh have made notable progress in transforming our land and maritime boundaries into zones of peace and tranquillity. Looking forward to strengthening the bilateral relations between both the countries on the basis of friendship and trust."
In another tweet, he wrote, "The relationship between India and Bangladesh is anchored in history, culture, language and shared values of democracy. India attaches great significance to ties with Bangladesh."