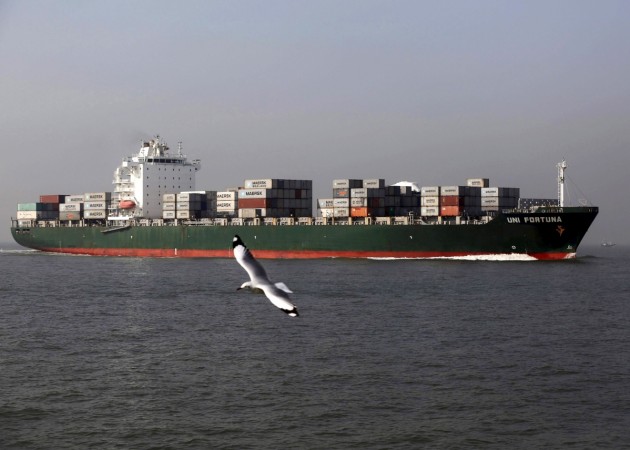 India posted 4.3 percent growth in exports for January 2017, when compared to January 2016. On the other hand, imports rose at a higher rate of 10.7 percent, leading to the trade deficit expanding to $9.84 billion, YoY. Exports, imports and deficit were lower in December 2016.
Read: India's exports rise 6% in December; trade deficit shrinks sharply
Provisional data released on Wednesday evening showed that January 2017 exports stood at $22.11 billion, up 4.32 percent from $21.19 billion in January 2016 but lower than $23.88 billion in December 2016.
Imports grew 10.7 percent to $31.95 billion in January 2017 from $28.86 billion in January 2016 but were lower than $34.25 billion in December 2016. Gold imports declined 29.94 percent to $2.04 billion in January 2017 from $2.91 billion in January 2016 but up from $1.95 billion in December 2016.
The trade deficit for January 2017 was $9.84 billion when compared to $7.66 billion in January 2016 but marginally down from $10.37 billion in December 2016.
Trends
In imports, 15 of the 30 items saw a decline, led by gold, silver and iron & steel. In exports, 13 of the 30 items fell, including gems and jewellery. Export of engineering goods rose 11.89 percent to $5.45 billion, YoY.
"While continuous positive growth in exports for last 5 months is encouraging, the slowdown in global trade is equally affecting us. Going by the current trend, we are expected to reach around $ 270 billion this fiscal," S C Ralhan, President, FIEO, said in a statement.
On headwinds being faced by Indian exporters, he said, "Increasing protectionism, volatility in currencies and uncertainties clouding over global economy pose major challenges for export sector in 2017."
April-January data
For the 10 months ending January 2017 this financial year, exports grew 1.09 percent to $220.92 billion and imports rose 5.81 percent to $307.31 billion, leading to a cumulative trade deficit of $86.38 billion.
The data was released by the commerce and industry ministry after trading hours, so the impact of the figures will be reflected on Thursday trading.
The Indian rupee closed at 66.91 to the US dollar on Wednesday.