India's gold imports from Switzerland crossed ₹1.2 lakh crore in 2014, raising concerns about bullion being used to channel illicit funds into the Indian market.
The Swiss government records state that gold exports to the sub-continent touched 17.1 billion Swiss francs for the 11-month period - January 2014 to November 2014.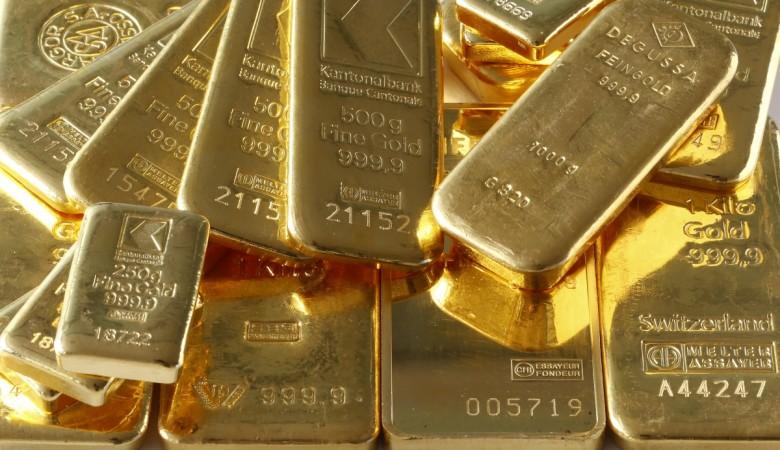 In November 2014 alone, gold imports from Switzerland crossed 2.9 billion Swiss francs or ₹20,000 crore, states Swiss Customs Administration data. Records compiled by both nations point to India sourcing almost 60 per cent of its total gold imports from Switzerland.
India continues to remain the biggest destination for the Alpine nation's gold exports. The 11-month period has reportedly seen imports cross 457 kg of gold.
Overall gold imports in November 2014 touched $5.61 billion or ₹35,000 crore.
In 2014, the Swiss government started publishing trade data on a monthly basis, including the trade partner details. Earlier, data was made available on a quarterly basis, without referencing the trade partner.
Illicit Fund Transfer Route
The imports have raised an alarm in government circles, over concerns that the imports are used for "layering" purpose, meaning to shift funds from Switzerland over the crackdown by the Indian government on black money and illicit fund flows.
Government and banking sources say that the "layering" strategy, involving gold and diamonds, was exposed in 2014 at Swiss banks. It has been used to mask the identity of the real beneficiaries of funds entrusted in Swiss banks.
Layering is considered to be the second stage in the money laundering process, and it involves the movement of illicit funds around the financial system through a complex web of deals to complicate the paper trial, PTI reports.
The government suspects that the increase in import of gold and diamonds point to repatriation of funds held abroad, as part of illegal funds or black money. The government has already begun investigations in this regard.