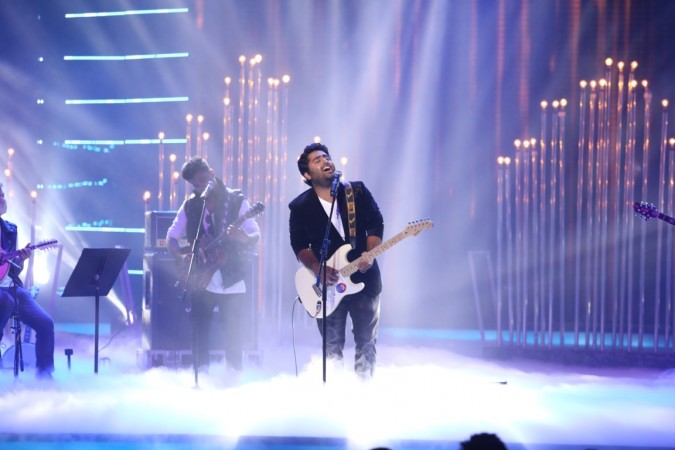 Singer Arijit Singh drew some unnecessary attention when he rendered a very public apology to Salman Khan for a jibe he took at the superstar roughly two years ago. However, things are finally looking up in his professional life.
Arijit has apparently replaced Yo Yo Honey Singh on "India's Raw Star," SpotboyE reported. Last season, Himesh Reshammiya filled in for the rapper after he left the television show mid-way citing health issues.
Honey was diagnosed with bipolar disorder and his battle with it was a difficult one. In a tell-all interview with the Times of India, the singer-composer said he had shut himself from the real world and kept only to his room.
"I didn't come out of my room, forget stepping out of the house. I had a beard and I didn't get a haircut for months. For someone who has performed in front of a crowd of 20,000, I was scared of facing four-five people. That's what bipolar disorder does to you," the leading daily quoted Honey as saying.
Even though it was a tough year for him, Honey didn't shy away from his professional commitments. During those days, he worked on Hrithik Roshan-Sonam Kapoor's "Dheere Dheere Se" and composed two other songs — "One Bottle Down" and "Birthday Bash."
Honey, courtesy his ever-expanding followers list, has now become the most followed Indian singer on Facebook. He has over 30 million followers. The feat isn't hard to imagine given his body of work. Honey alone has delivered some of the biggest chartbusters of Bollywood such as "Lungi Dance," "Aata Majhi Satakli," "Sunny Sunny," "Party All Night" and "Yaar Na Miley."