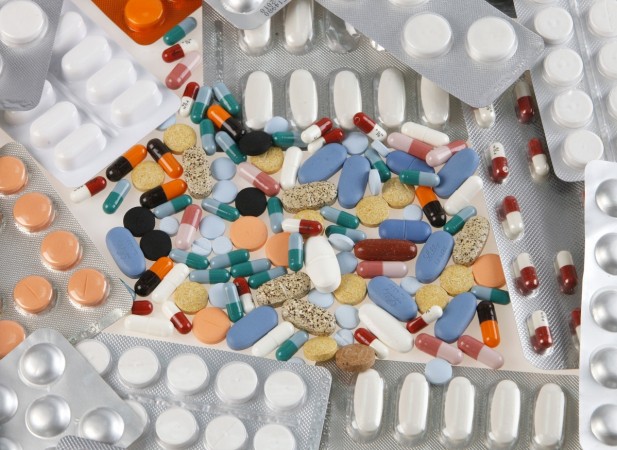 India imported active pharmaceutical ingredients (API) or bulk drugs worth $2.22 billion in 2014-2015, Commerce and Industry Minister Nirmala Sitharaman said in a written reply in Parliament on Monday.
The bulk drugs import from the country stood at $2.11 billion in 2013-14. Imports from China were worth $1.74 billion during April-December 2015.
India is trying to reduce the burden of bulk drugs or APIs — the raw materials used by pharma companies in the manufacture of medicines — imported from China, reported the Press Trust of India. Imports from China currently meet 80 percent of India's bulk drugs requirements.
India is particularly dependent on imports from China for the manufacture of 12 important medicines, including paracetamol and amoxicillin.
"One of the reasons for imports from China is the price competitiveness of these products," Sitharaman said in a written reply in the Lok Sabha.
In order to reduce the dependence on pharma imports from China, the government is mulling to expand the API/bulk drug manufacturing facilities in India. As a part of the expansion plan, the government is mulling to invest Rs. 600 crore in its three newly established bulk-drug parks.
The government had constituted a committee headed by former health secretary VM Katoch to frame the much-awaited bulk drug manufacturing policy. "The committee has since submitted its recommendations. After examining the recommendations, the government is now looking into the financial viability of supporting the proposal for providing assistance for common minimum facilities for three greenfield bulk drugs/API parks to the extent of Rs. 200 crore each," Minister of State for Chemicals and Fertilisers Hansraj Ahir had informed Parliament on Friday.
The panel has also recommended to the government a package that provides incentives and tax concessions to bulk-drug manufacturers in India so domestic production receives a boost.
The committee has also recommended setting up facilities like storage, testing laboratories, IPR management, designing and guest house/accommodation maintained by a separate special purpose vehicle (SPV).
Exports
In terms of exports, the United States was the top market for Indian drugs, followed by South Africa and the U.K.
Sitharaman, in a separate reply to a query, said India's pharma exports to the U.S. from April 2015 to February 2016 stood at $5 billion, followed by exports to South Africa worth $555 million, whereas Indian drug exports to the U.K. was $512 million during the period, PTI reported.
The total exports from April 2015 to February 2016 stood at $15.36 billion.
[1 lakh = 100,000 | 1 crore = 10 million | 100 crore = 1 billion]