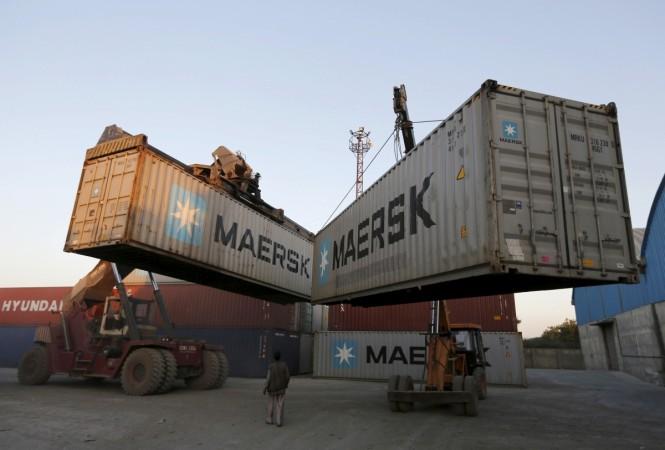 Exports from India have declined for the 15th consecutive month in February, however, quick estimates show that the export of pharmaceutical commodities has increased by 8.77 percent in February 2016 as compared to the corresponding month in 2015.
According to the data released Tuesday by the Ministry of Commerce (MOC), the export of drugs and pharmaceuticals commodities stood at $1,264.65 million in the month. However, in comparison to the previous month, the export of these commodities has decreased by 11.69 percent in February.
At the same time, imports of medicinal and pharmaceutical products also fell by 3.32 percent to $402.94 million in comparison to the corresponding period last year. In comparison to January 2016, import of these commodities declined by 6.44 percent.
Overall exports were down by 5.6% in February from a year earlier to $20.74 billion, according to the data released, highlighting a global lack of demand which is affecting most economies, especially the export-oriented ones, with adverse impact on global trade.
In the first 11 months of the current financial year, India's exports were $238.4 billion, compared to $286.3 billion in the same period last fiscal. Of the 30 export sectors, 16 have registered growth despite subdued global demand and softening commodity prices.
The statement by the MOC stated that the trend of falling exports is in tandem with other major world economies. "The growth in exports have fallen for USA (10.35%), European Union (7.62%) and China (1.67%) for December 2015 over the corresponding period previous year as per the WTO statistics."
The statement read that taking merchandise and services together, the overall trade deficit for April-February, 2015-2016 is estimated at $54.10 billion as compared to $64.24 billion over the same period last year, down by 15.79 percent.
According to the "Indian Pharmaceuticals Industry Analysis" by the India Brand Equity Foundation (IBEF), the Indian pharmaceuticals market increased at a CAGR of 17.46 percent in 2015 from $6 billion in 2005 and is expected to expand at a CAGR of 15.92 percent to $55 billion by 2020.
It stated that India supplies about 20 percent of global generic medicines, making the country the largest provider of generic medicines globally and is expected to expand even further in coming years.