India and the world are celebrating 2023 as The International Year of Millets (IYM) after a proposal for it was brought forward by India and endorsed by Members of the UN's Food and Agriculture Organization (FAO) Governing Bodies, as well as by the 75th Session of the UN General Assembly. High on the heels of year-long events, exhibitions, seminars, talks and panel discussions organised to mark the event, the celebrations have reached New York in its entirety.
India's Union Minister of State for External Affairs V. Muraleedharan, Consul General of New York Randhir Jaiswal and Jaipur Foot USA Chairman Prem Bhandari released the poster of the Millets Festival and formally launched the International events at the virtual event. The program, attended by many national and International organisations, was coordinated by Media Educator Professor Sanjeev Bhanawat.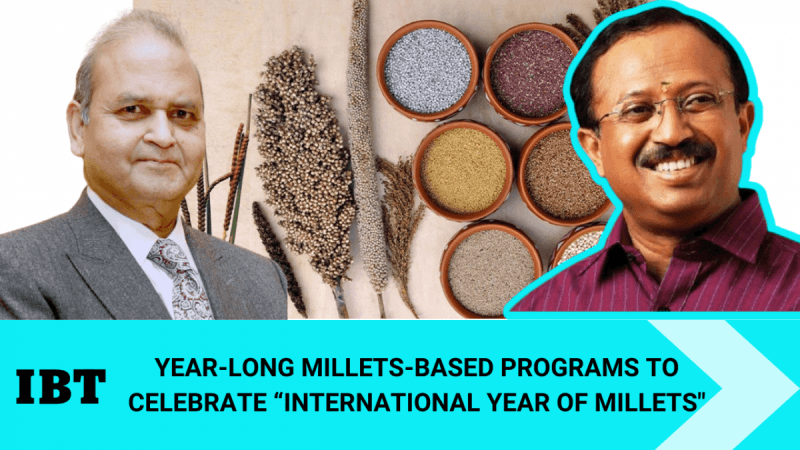 "Iconic Week on Millets Magic"
Speaking at the virtual launch of "Iconic Week on Millets Magic" organised by Magic Millet, Muraleedharan said the International year of Millets is a crucial step for recognising the valuable nutrition and health benefits of millets. He added that millets are more resilient than other grains and cereals, making "them an excellent choice for farmers looking to maximise their yields and incomes. Finally, millets are an affordable and accessible food source," he said.
"Through education, research, and promotion, we can make sure that millet receives the recognition they deserve and help to improve food security and sustainability around the world," Muraleedharan said, adding emphasis on the crop's reliability in the face of climate change and unpredictable weather.
Bhandari, who is also the president of the Rajasthan Association of North America (RANA), vowed to connect immigrants across the world with millets programs and that he would around 40 million Indian diasporas across the globe aware of the campaign. Additionally, Bhandari said he would extend his full support to the 8-day Millets Festival, which will be held in Jaipur from September 25 to October 23 in collaboration with various international and national organizations including UNICEF-Rajasthan.
Bhandari also praised the Chief Coordinator for India's G20 Presidency Harsh Vardhan Shringla for including one millet dish in all G20 meals.

"We should strive to make the International Year of Millets a grassroots movement, a true Jan-Andolan. This is where community organisations and non-governmental organisations (NGOs) like Jaipur Foot come in," Muraleedharan explained.
Millets and the endless benefits
Randhir Jaiswal said the promotion of millets is a "win-win" for all, as they are good for health, for the planet and environment and to achieve Sustainable Development Goals. It also benefits small and marginal farmers and enhances the food and nutrition security of people. Jaiswal hailed India for leading the charge on a global front after giving the International Day of Non-Violence, International Day of Yoga and now the International Day of Millets to the global community through the United Nations.
"There is a deeper meaning in these celebrations and that it is the message of India to the world: the well-being of all and peace for all," Jaiswal said.
Bhandari also lauded Prime Minister Narendra Modi for such initiatives and said: "India will be Vishwa Guru (global leader) and will show the path to the world."
According to a study published by Mayo Clinic, millets have great health benefits, as they lower bad cholesterol, BP, insulin levels and even reduce the risk of heart and blood vessel diseases, stroke, type-2 diabetes, and cancer of large intestines and rectum.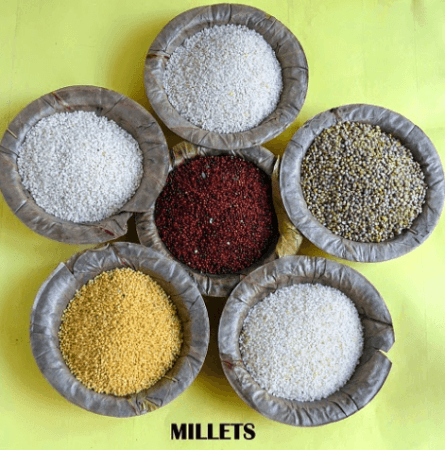 Kalyan Singh Kothari, Secretary, Lok Samvad Sansthan, said that many programs will be organised at the international level under the leadership of Prem Bhandari with cooperation from many international and national institutions.
As a part of IYM, Indian embassies across more than 140 countries will be participating in celebrations throughout the year. Millets are also an integral part of the G-20 meetings and delegates will be given a true millet experience through tasting, meeting farmers and interactive sessions with start-ups and FPOs.
Millets were among the first crops to be domesticated in India with several evidence of its consumption during the Indus valley civilization. Being grown in more than 130 countries at present, Millets are considered traditional food for more than half a billion people across Asia and Africa.
In India, Millets are primarily a Kharif crop, requiring less water and agricultural inputs than other similar staples. Millets are important by the virtue of its mammoth potential to generate livelihoods, increase farmers' income and ensure food & nutritional security all over the world.