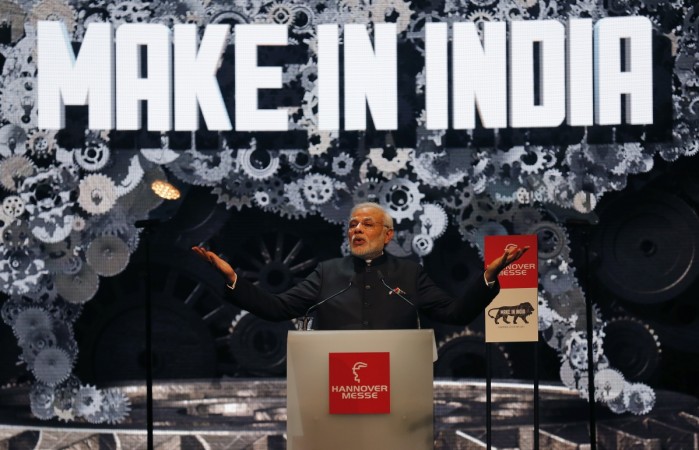 Most companies in Germany, the largest economy in the eurozone, see India as the best performing nation among BRIC nations, according to a study.
"India is assumed to be the highest performing country among the Bric (Brazil, Russia, India and China) markets. According to the 94% of the surveyed CEOs and CFOs from leading German hi-tech companies, India currently offers better investment climate than other Bric countries," DNA said, citing a recent report by EY Delphi.
The study, which was undertaken by the Indian embassy in Berlin along with EY, is part of the Indian government's efforts to promote Indo-German collaboration in high-technology manufacturing.
The report titled "Prospects for Indo-German collaboration in hi-technology manufacturing" was released by Prime Minister Narendra Modi during his recent visit to Germany.
The aim of the study was to recognise high-technology sectors suitable for Indo-German collaboration and preparing investor-related sector information that leads to smooth flow of investments into those sectors.
The study, a part of Modi's 'Make in India' initiative, showed German firms' willingness to invest in India.
"Investors recognise India's market growth, large market size and efforts to attract FDI. Perceived obstacles, meanwhile, are infrastructure, administration and regulation. Out of 13 high-tech manufacturing sectors analysed, seven offer greatest convergence for Indo-German collaboration: the electronic systems design and manufacturing (ESDM) sector, the automotive sector, civil aviation and airports, transportation infrastructure, water, renewable energy and heavy engineering," said the report.
Besides, the respondents identified the potential of high-tech consumer market in India, which is mainly driven by growing incomes of middle class in the Indian society. A rise in disposable income coupled with increase in demand for technologically advanced products and applications results in better business prospects for high-tech manufacturing.
"To further stimulate collaboration between Europe and Asia –and in particular between India and Germany – it is important to build and improve institutionalised bilateral mechanisms. An improved business environment will have immediate positive effects on collaboration and create further opportunities for investment," the survey said.
Global rating agency Moody's Investor Service upgraded India's credit rating outlook to 'positive' from 'stable' this month, saying reforms initiatives of the new government will enhance country's economic strength.
While affirming India's Baa3 rating, the agency said evidence over the coming months that policymakers are likely to be successful in their efforts to introduce growth-enhancing and growth-stabilising economic and institutional reforms would lead to the rating being considered for an upgrade.
India's reforms drive and economic momentum could give plenty of growth opportunities to India's top businesses, said Standard & Poor's Ratings Services in a report released in March.