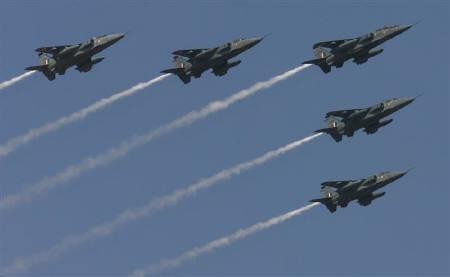 A revised proposal has been made on the government's advice for the remaining part of the Kaveri activity, according to K Tamilmani, Director General (Aero) DRDO, reported The Hindu.
The revival programme has come after a gap of two years. The engine-making programme that cost about ₹2,100 crore was written off when Gas Turbine Research Establishment (GTRE), the engine-making laboratory of DRDO failed to develop a suitable engine for India's own Light Combat Aircraft (LCA) and was delinked from the programme.
Tamilmani told reporters that DRDO and GTRE have been asked to submit a detailed report on funds required to revive the project, according to The New Indian Express.
The engine has been in development from past 25 years. The programme was conceptualised in 1986 and the first round of tests for prototype of Kaveri was completed by 1998. It was planned to conduct test flight on LCA prototype by 2000.
Several technical snags delayed the development of the entire programme, which led to importing of technical parts from French engine-maker Snecma. When the engine was completed and tested on the LCA, it was found that the engine was overweight and had a lower power capability to provide an appropriate thrust to the indigenously developed fighter aircraft. This led to delinking of the engine from the LCA in 2008 and India placed orders for over 90 GE F414 engines for ₹3,000 crore.
DRDO officials then said that the overweight and underpowered engine will be used in helicopters, ships and naval variant of LCA, which can accommodate heavier engines and do not require a higher thrust.
Parallelly, India held talks with Snecma for a joint venture to develop the core part of the engine to make it suitable for LCA. However, the talks have been constrained by glitches according to the officials.
India has missed the bus twice now, once in 80s when the erstwhile Soviet Union proposed to jointly develop an engine with India and in 2008 when the programme was delinked from LCA programme.