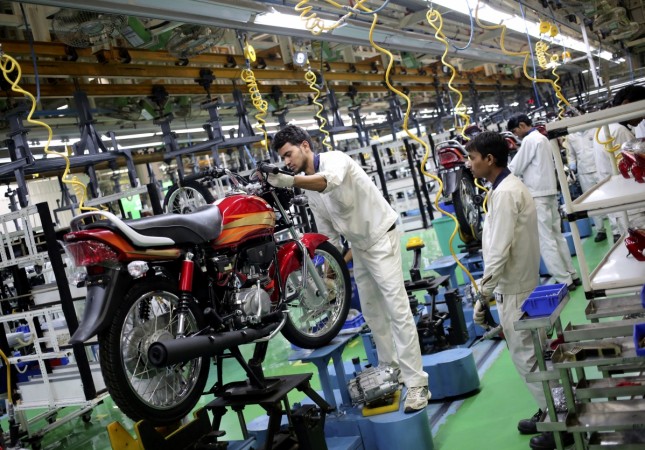 India was ranked quiet low on a global Human Capital Index (HCI), released by the World Economic Forum (WEF) on Tuesday, which measures the countries' ability to nurture, develop and deploy human talent for economic growth.
The country ranked 105 out of 130 countries, as India only utilises 57 percent of its human capital endowment, while the global average is 65 percent. World's top three countries — Finland, Norway and Switzerland — utilised more than 85 percent of their human resources potential.
People's talent across the world are optimised through education, skills development and deployment in productive purposes, said WEF according to PTI.
Nurture, Develop & Deploy
The country scored better when it came to the quality of educational attained by people across different age groups. However, its youth literacy rate remains at a low 90 percent, trailing many other emerging economies. India's rank, therefore, remains 103 in terms of education contributing to the country's upliftment, said the report.
With 78 million, India holds the largest share of "global distribution of tertiary degree holders." After China, it is also the second-largest holder of recent graduates in science, technology, engineering and mathematic subjects (STEM) with 2.5 million graduates.
On the development front, India clocks many positives such as its quality of education system, staff training and the ease of finding skilled talent, landing globally at 39, 46 and 45 positions, respectively.
However, with an employment gender gap ranking of 121, India reflects a sorry state in its labour force participation, thereby squandering efforts.
"A primary avenue for improvement for the country consists of expanding access to its numerous learning and employment opportunities," the report said. It cited Klaus Schwab, the founder and executive chairman of WEF, as saying: "The adaptation of educational institutions, labour market policy and workplaces are crucial to growth, equality and social stability."
Schwab emphasised that "today's transition to the Fourth Industrial Revolution, combined with a crisis of governance, creates an urgent need for the world's educators and employers to fundamentally rethink human capital through dialogue and partnerships."
World Rankings
While Japan and Sweden climbed to the 4th and 5th spots, respectively, New Zealand, Denmark, the Netherlands, Canada and Belgium were among the other top 10 countries on the HCI.
India's neighbours China, Nepal, Myanmar ranked higher than India. The country also ranked the lowest among its BRICS peers with Russia (28), China (71), Brazil (83) and South Africa (88).
India's ranking on the annual index has more or less remained stagnant over a year's time, when the country was ranked 100 out of 124 countries in 2015.
PTI further noted that the bottom five countries — Mauritania, Yemen, Chad, Nigeria and Mali — utilised less than 50 percent of their human capital potential.