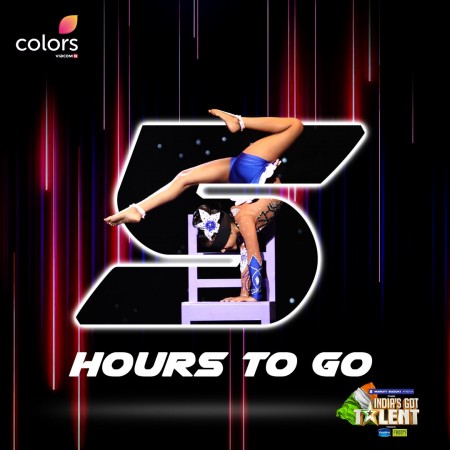 10.00 pm: Karan Johar makes a grand entry along with other two judges - Kiran Kher and Malaika Arora. The two new hosts - Bharti Singh and Rithvik Dhanjani begin the show.
10.05 pm: The first contestant Rizvan comes and his way of talking leaves all burst into laughter. His singing is nothing sort of torture. He gets voted out.
10.15 pm: Second Vishnu Prasad comes in. He is a magician, and his tricks amused the judges as well as the audience. He gets a thumbs up from all the judges.
10.23 pm: Arjun Kapoor and Parineeti Chopra enter the show with a promotional song from the film Namaste England.
10.28 pm: A group of girls entertained all with a beautiful dance performance. The girls who danced in the group belong to a brothel from Kolkata. They all got selected.
10.35 pm: A group of dancers then left all stunned with an energetic dance performance. The group got standing applause from Parineeti. They are into the show for good reasons.
10.43 pm: A female contestant from Assam impressed the judges with her twerk dancing. She got selected.
10.53 pm: The next female contestant was expected by her parents to be accountant or doctor, but she chose to become a stund woman. She pushed the adrenaline rish by sitting inside a car that gets blasted. She gets selected too for her courage.
The makers of India's Got Talent have come up with the eighth season of the show from October 20. The talent show will be aired on Colors TV every Saturday and Sunday at 10 pm.
India's Got Talent 2018 has retained the same set of judges – Kiran Kher, Malaika Arora and Karan Johar.
Colors TV Twitter handle shared a number of promo videos that suggest that the opening episode of the show will include some power-packed performances as well as the presence of Tiger Shroff.
Like every year, India's Got Talent season 8 will witness some very entertaining acts and some highly risky stunts. However, it is being said that this year the show is coming up with a wide range of variety in terms of talents.
Comedian Bharti Singh and Rithvik Dhanjani are reportedly going to host the show this time.
Stay tuned for live updates of India's Got Talent season 8: