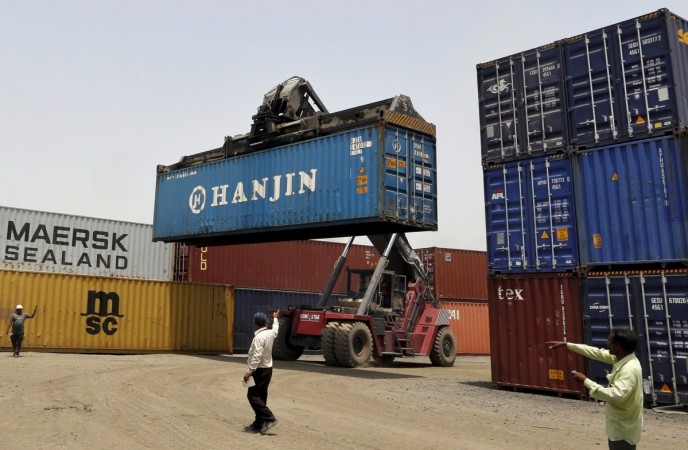 India's growth surpassed China's for the second consecutive quarter, with gross domestic product (GDP) growing by 7.5 per cent in the January-March quarter of the last financial year (2014-15).
The GDP growth in the world's second largest economy China stood at 7 per cent during the same quarter.
In FY 2014-15, India's GDP growth increased to 7.3 per cent against 6.9 per cent recorded in 2013-14. The government had estimated the country to grow by 7.4 per cent in the concluding fiscal.
However, analysts were not convinced by the impressive growth as the underlying picture remains weak.
"At face value, today's GDP figures for Q1 suggest that India is the fastest-growing major economy in the world. In reality though, the GDP data remain wildly inconsistent with numerous other indicators that point to continued slack in the economy," said Capital Economics in a note.
Analysts raised doubts about the new series of calculating GDP and said that it is distorting the real macroeconomic situation.
"But the big picture is that the official GDP data are overstating the strength of the economy, most probably by a significant margin," said the note.
Earlier this year, the government had introduced new way of calculating GDP data to match global practices.
The new interpretation of data left many economists puzzled, as the picture at the ground level remains weak. Bank credit growth, a major indicator of economic growth, slowed to two-decade lows in the fiscal year ending March. In 2014-15, credit growth went up by 9.52 per cent against 13.83 per cent increase in 2013-14.
The index of industrial production (IIP) slowed to a five-month low of 2.1 per cent in March 2015 from 4.9 per cent in February, as all segments in the manufacturing sector witnessed a decline.
Domestic companies posted disappointing earnings results for the March quarter due to lacklustre demand and absence of a pickup in investments.
Leading private sector banks have actually reduced their employee count owing to poor credit offtake, among other reasons.