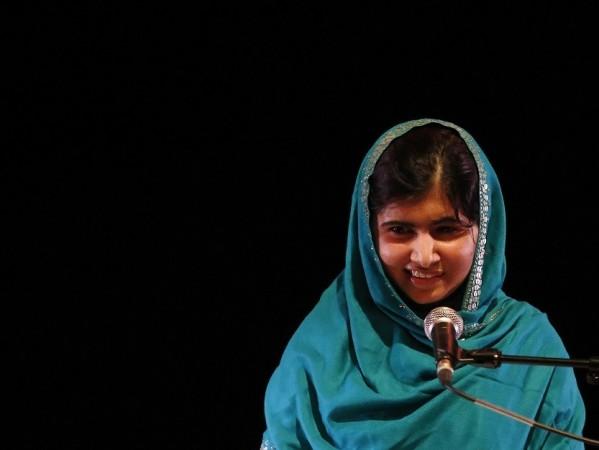 Child educationist and activist, Malala Yousafzai will be receiving the Basavashree Award for 2014 from a Hindu monastery in Karnataka. This will be the first honour for Malala from India.
The award was recently announced by the head of the monstery- Bhruhanmath in Chitradurga. "The award is the recognition of Malala's bravery and outstanding contribution to the cause of education in Pakistan," noted popular Lingayat seer Shivamurthy Muruga Sharana. Chitradurga is about 200 kilometres from Bangalore, the capital city of Karnataka.
The award is to honour people who contribute to the society by following the principles of Basavanna. It carries a cash prize of ₹3 lakh and a memento.
The award has been named after 12th century legendary poet, philosopher and social reformer Basavanna, who fought against caste practice. He spread awareness against discrimination based on caste and attempted to eradicate untouchability through his poems called "Vachanas".
A formal letter has been sent to 16- year-old Malala, inviting her to visit Chitradurga in January 2014 to receive the award. "However, Malala might not be able to visit us due to security reasons. Hence we will present the award whenever she can visit India or I visit her abroad," Sharana added.
This is the first time the monastery will be honouring an international personality like Malala.
Malala is a native of Mingora town in Swat Valley of northern Pakistan. She rose to fame after she survived an assassination attempt on her in October 2012 by the Taliban for refusing to drop out of school. She later led a movement for girls' right to education in Pakistan. Malala now lives in London and has been conferred with many awards. She was also invited to represent her cause at the UN Youth Assembly held in July this year.
The Bruhanmath will also be honouring Infosys founder and mentor N R Narayana Murthy with Basavashree award for his contribution in the field of information technology for 2013.
Social activist and actress Shabana Azmi, social activist Medha Patkar and Anna Hazare, Tibetan religious leader Dalai Lama, former police officer Kiran Bedi and former athlete P T Usha are among others who have received this award.