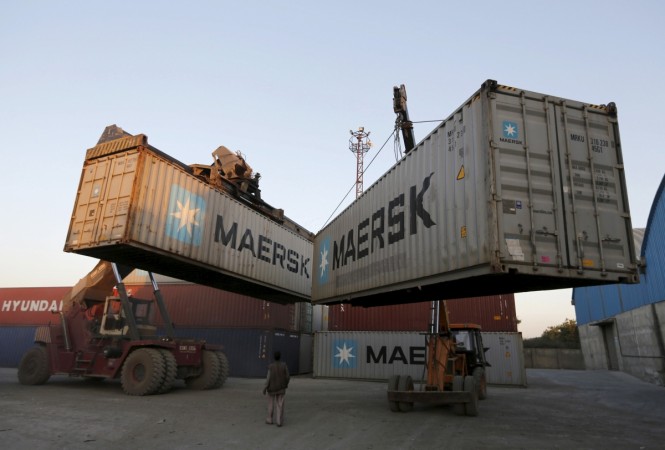 The Adani group has started construction of the country's first trans-shipment port in Vizhinjam, Kerala. Trans-shipment terminals are intermediate ports for sea freight to offload before proceeding to destination ports.
The project, which was envisaged 25 years ago, will receive a grant of Rs. 16 billion in viability gap funding from the government, reports Reuters. The port aims to attract businesses from other major ports in Asia.
The Adani group is building the port at a location strategically located with respect to the Gulf of Malacca shipping lane, which accounts for one-third of the world's freight by sea.
The Modi government also plans to build another port at Enayam in Tamil Nadu after the Vizhinjam port starts functioning fully. The Enayam port is estimated to save around $200 million for Indian companies annually.
The government wants to leverage the 7500-km long coastline in India by building ports which will have capabilities to transfer freight on huge ships that can carry as many as 18,000 TEU, says the report.
Currently, the lack of trans-shipment ports in India forces in-bound and out-bound ships to rely on SriLanka, Dubai and Singapore for onshore cargo handling. The government aims to increase cargo traffic to the new ports by 75 percent by 2021 as India ramps up production of cars and machinery.
Meanwhile, Hyundai crossed 2 billion car exports through the Chennai port. The second-largest car manufacturer has set an export target of 1.65 lakh units of cars in FY17.
Besides helping Indian companies save substantially on freight transportation, the port can also hedge China's growing influence in the region. China has already invested in ports in Sri Lanka, Bangladesh and Maldives aside from developing the $46 billion Gwadar port project as part of China-Pakistan Economic Corridor.
A. S. Suresh Babu, CEO of Vizhinjam International Seaport Ltd., said the Chinese dominance can make winning new businesses more challenging for India.
"There's a viability issue in the first few years. Already the Chinese are operating there. So unless you give some discount you can't attract these ships. So that's why the government of India has approved the viability gap funding," he told the news agency.
India also plans to invest $500 million to develop the Iranian Chabahar port, which can open new trade markets for the country in Iran, Afghanistan and Central Asia.