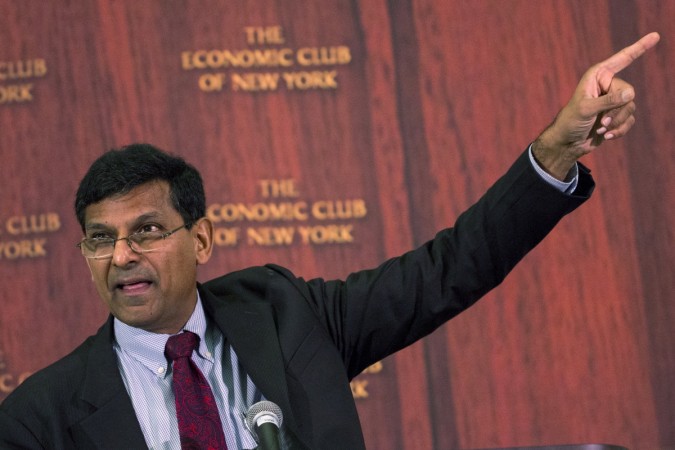 The Reserve Bank of India (RBI) Governor Raghuram Rajan on Thursday said that the "direct exposure" of India to debt-ridden Greece is "very very limited", soothing rising concerns over contagion from Greek crisis.
"India's direct exposure to Greece is very limited, the exposure is only via exchange rates. Greece is an evolving situation. Untoward development in Greece could lead to risk-off trade," Rajan said.
Rajan said the country has sufficient foreign exchange reserves to contain uncertainty arising out of Greek crisis.
Greece had defaulted on a loan repayment of 1.6 billion euros to the International Monetary Fund (IMF) that was due on Tuesday.
Further, Greece has announced for a referendum on 5 July, asking its citizens to decide on terms set by its creditors. A no-vote in the referendum could increase the possibilities of Greece leaving the eurozone.
Global financial markets including India remain jittery going into the Greece referendum on Sunday.
"Greece crisis will result in an initial burst of volatility. Foreign exchange buffers are fairly reasonable," The Economic Times quoted Rajan, as saying.
The central bank governor said that the country's growth prospects and forex kitty remain "healthy".
"There are some signs of capital investment picking up. Government is trying to revive stalled projects," he said.
However, Rajan cautioned about the weakness in country's exports.
Rajan, who earlier expressed concern over scarce rainfall this year, said that "monsoon so far has been significantly above normal. We need to continue to do spadework for sustainable growth."
At RBI's meeting on 2 June, Rajan had said that "the outcome of monsoon rainfall is the biggest risk ahead for the economy."
The country has received a monsoon rainfall of 16% higher than the normal by the end of June, according to Indian Meteorological Department (IMD).
In April, the initial estimates of IMD had showed that the country will witness second consecutive year of deficient monsoon rainfall.