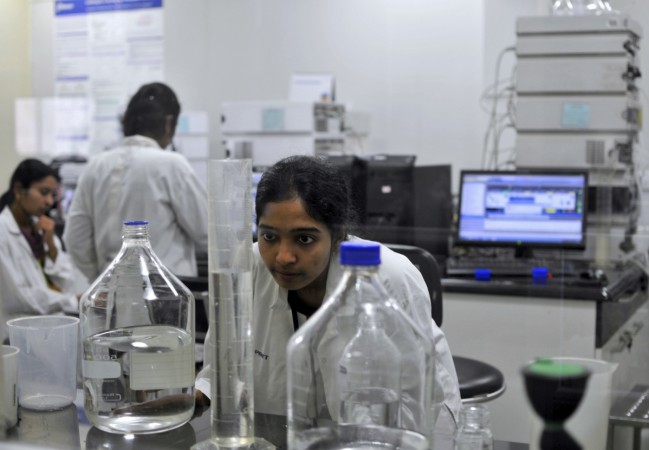 India's biopharma major Biocon today said in a statement that it has received an approval from the Drug Controller General of India (DCGI) for conducting clinical trial of QPI-1007, a breakthrough drug for the treatment of a rare eye disease called Non-arteritic anterior ischemic optic neuropathy (NAION).
The patients suffering from NAION can potentially go blind. There are thousands of patients suffering from this disease in India.
The drug is synthesised from small-interfering RNA (siRNA) and its clinical trials are going on all over the world, Biocon said in an official statement released on Thursday. The firm claimed that it is the first biopharma company in India engaging in the manufacture of siRNA-based drugs.
Biocon would conduct the clinical trial (Phase II/ III of study) in collaboration with the Israel-based clinical research drug company, Quark Pharmaceuticals. This is part of a global Phase II/III study run by Quark in collaboration with "Neuro-Ophthalmology Research Disease Investigator Consortium" (NORDIC) and is already enrolling in the U.S .and a number of other countries, according to the official statement.
The initiation of this study is an important step for the treatment of patients who suffer from NAION eye condition, said Kiran Mazumdar Shaw, the Chairperson and Managing Director of Biocon. "India has a significant NAION patient population and we are pleased to be the first biopharma company in the country to provide an siRNA-based therapy that is likely to benefit thousands of patients who either have no ccess to treatment or cannot afford it," she added.
Shaw also told Money Control that the drug is likely to enter the market after two years.
On the Bombay Stock Exchange, Biocon's stock was trading at Rs. 712 at 11.35 a.m on Thursday , down by 0.5 percent from its previous close.