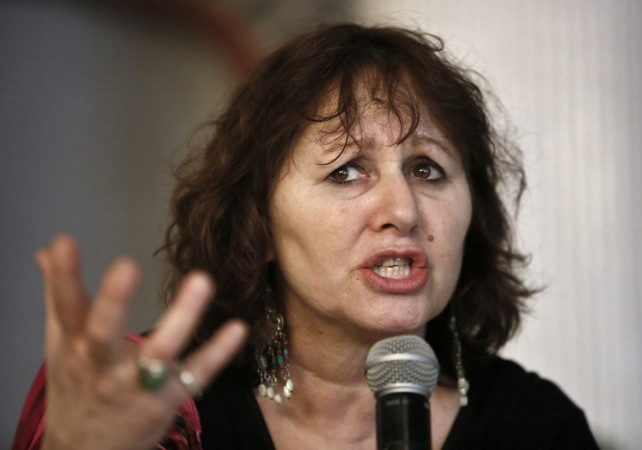 After a Delhi court banned the telecast of a BBC documentary featuring an interview with one of the six convicts in the infamous 16 December, 2012 gangrape case, Home Minister Rajnath Singh said in Rajya Sabha on Wednesday that the documentary-maker had violated the permission conditions.
An FIR was lodged against unknown persons in connection to this, on Tuesday night, after parts of the interview were released to the public.
Singh further said the Home Ministry had granted Leslee Udwin the permission to film the interview for social purposes and not for commercial usage. Meanwhile, the British filmmaker said she had written permission from the Ministry of Home Affairs as well as Tihar jail authorities to conduct the interview.
"The letter basically stated that it was a campaigning film. I had applied for permission in May 2013 and I got the answer 'yes' in two weeks," she told reporters in Delhi. "Official permission of MHA also came. Permission from the prison was also signed," BBC reported.
Singh went on to say that a legal action was underway to prohibit the telecast of the documentary, "India's Daughter", in which convict Mukesh Singh holds the gangrape victim – dubbed as "Nirbhaya" - responsible for the assault. He said she should not have been roaming around late at night.
The Home Minister reportedly spoke to Tihar Jail director-general Alok Kumar Verma on Tuesday and urgently sought a response on the permission given to Udwin to take Mukesh's interview inside the prison.
Following which, the Delhi Police obtained restraining order from court to ban the publication or transmission of the documentary by Indian media. The Ministry of Information and Broadcasting has also issued an advisory to all television channels, asking them not to broadcast the documentary.
"British filmmaker Leslee Udwin from BBC interviewed Mukesh Singh... in which he had made offensive and derogatory remarks against women creating an atmosphere of fear and tension with the possibility of public outcry and law and order situation. ...The court has passed order prohibiting the publication/transmission of the interview till further orders," the restraining order stated, according to The Indian Express.
Delhi Police Commissioner BS Bassi said, on Wednesday, that the telecast of the documentary will be banned on the web as well and they will also approach BBC and other channels that are planning on broadcasting it.
The interview with Nirbhaya's rapist stirred a controversy in the Parliament, where several MPs expressed their anger over the making of the documentary; however, poet, scriptwriter and Rajya Sabha MP Javed Akhtar supported it.
"It is good that this film was made, it will reveal how many men think like Nirbhaya's rapist," Akhtar said in the Parliament. Businesswoman and MP Anu Aga also spoke in support of the documentary. She said, "Banning this documentary is not the solution".