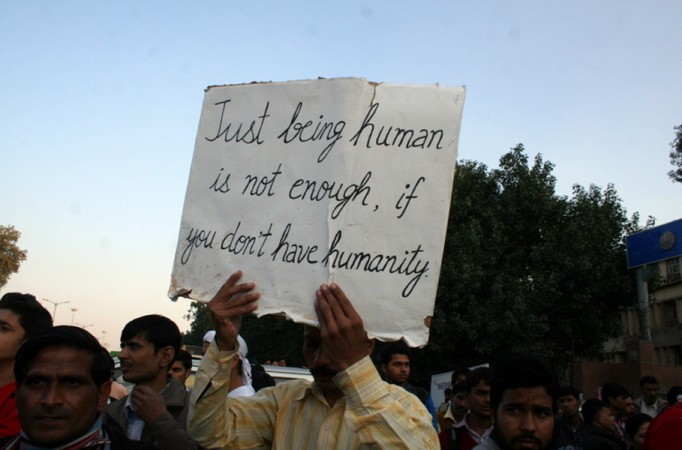 The Bar Council of India (BCI) issued show cause notices, late on Friday, to the two lawyers for the convicts in Delhi's 16 December gang-rape case for their controversial offensive remarks against Indian women in BBC's documentary film "India's Daughter" by Leslee Udwin.
"We have issued the show cause notices to ML Sharma and AP Singh for their alleged remarks made in the (BBC) documentary," said BCI Chairman Manan Kumar Mishra, according to PTI.
The council gave the defense lawyers, ML Sharma and AP Singh, three weeks to justify their stand and explain why no legal proceeding should be carried against them.
Sharma and Singh's remarks about Indian women in the documentary, which revolves around the brutal gang-rape of a 23-year-old paramedical student in the capital city in December 2012 and its aftermath, raised massive hue and cry in the country, forcing BCI to conduct an immediate meeting and issue notices to them.
"Once they file their reply to show cause notice, we will examine and if we find that an enquiry needs to be initiated, then after holding the enquiry, the bar council has the power to revoke licence," Mishra added, NDTV reports.
However, Sharma denied to having received any show cause notice from BCI. "We have not got the notice from the Bar Council of India as yet. The court has placed a stay on the release of the documentary, and we have not committed any contempt of court, or can we be accused of misconduct," Sharma said.
He went on to say that the people, who have watched the documentary film despite a ban imposed by the Indian government, have violated the law and action should be taken against them.
In the documentary, Sharma had said that such incidents cannot be avoided if girls go out without proper security.