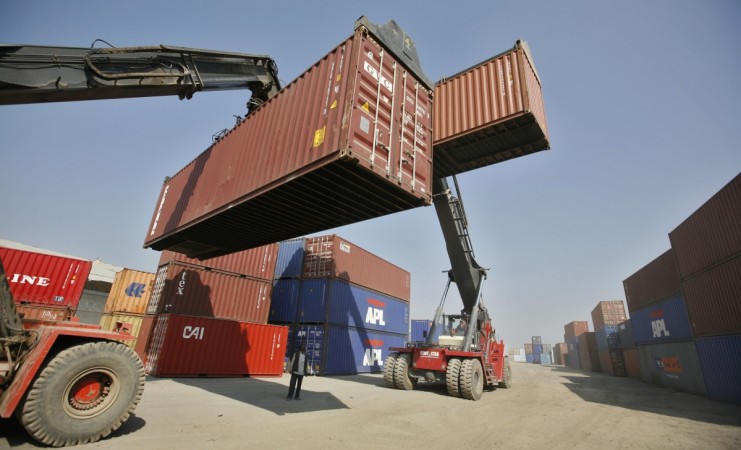 India's trade in imports and exports of goods and services, also called the current account, came closer to becoming surplus in January to March quarter of 2016, reported the Mint. Popularly known as current account deficit (CAD), it narrowed down to 0.1 percent of GDP as trade deficit declined.
For the full year of 2015-16, CAD shrunk to 1.1 percent of the GDP from a high of 1.8 percent reached in 2014-15. The daily noted that shrinkage in imports was one of the main factors contributing to decrease in CAD.
In the fourth quarter (January-March 2016), CAD was $300 million as against $700 million at the end of same quarter previous year. The trade deficits in the two quarters respectively were $24.8 billion and $31.6 billion.
Reuters reported that the surplus was narrowing quarter over quarter in the financial year 2015-2016.
"The current account deficit can be comfortably financed by foreign direct investment (FDI) alone, which shows that India's external sector is on a strong footing," Siddhartha Sanyal, India economist at Barclays told the news agency. FDI is a unit of capital account, which together with current account data, helps measure a country's balance of payment (BoP).
For the year 2015-16, BoP surplus was $17.9 billion versus $61.4 billion the previous year.
"The key risks to balance of payments arise from high oil, non oil imports and slow global growth, which could mean that exports may not post a positive growth rate this year," said Indranil Pan, chief economist at IDFC Bank.
Analysts pointed out that going further India's BoP is will remain surplus and CAD will hover around 1 percent of the country's GDP.