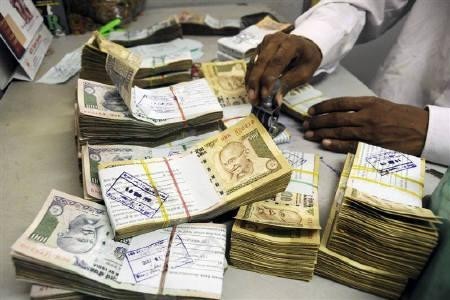 Illegal money -- made by committing crimes, taking bribes, and evading taxes -- stashed outside the country exceeds the Indian government's annual spending on education or health, says a report.
The average of such illegal money, commonly known as black money, flowing out of the country annually was 120% more than the government's annual expenditure on education and nearly 100% above its spending on health, a study by Global Financial Integrity (GFI) told The Economic Times.
The financial watchdog has found a strong correlation between flow of black money and the economic status of the country. The report found more illicit money flowing out of poor countries.
"Higher illicit outflows aggravate poverty, exacerbate income inequality, and erode human development in the world's poorest countries," said Joseph Spanjers, co-author of the report.
In its previous studies, GFI said that the developing countries witness about $1 trillion illegal financial outflows annually.
India was found to have lost nearly $44 billion yearly between 2003 and 2012 from such illegal outflows, with the total amounting to $440 billion in that decade.
GFI studies have disclosed that 80% of the black money flows globally happen through "trade misvoicing" carried out by global companies. In India, 98% of illegal transaction are made through such mode.
The report found that the average yearly illegal outflows from India accounted for 4% of the gross domestic product (GDP) during the period 2008-12.
Such outflows amounted to 10% of trade, 215% of foreign direct investment (FDI), and 40% of total taxes collected during that period.
The Switzerland government has recently made public the names of seven Indians holding accounts in Swiss banks. The personalities in that list include noted industrialist Yash Birla and liquor baron Ponty Chadha.
The NDA government had promised to bring back black money stashed outside the country during its election campaign last May. Recently, the government passed a bill to deal with black money.