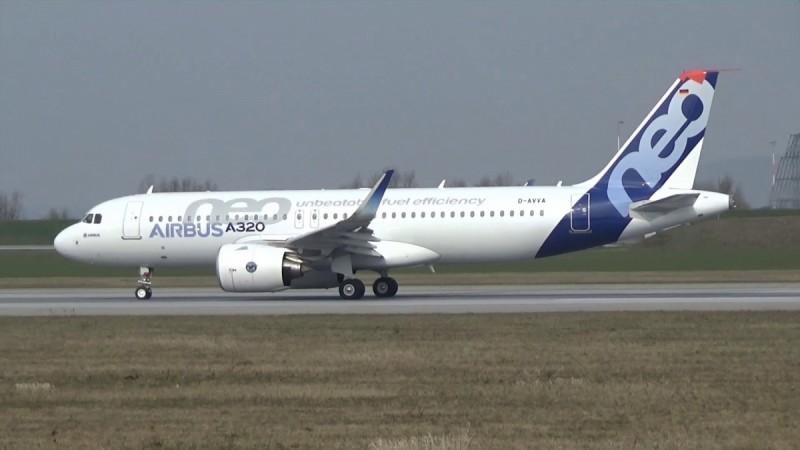 India's aviation regulator said it is investigating issues that have arisen with the Pratt and Whitney engines in Airbus Group's A-320 NEO narrow-body jets brought into service over the past year by two local carriers.
The Directorate General of Civil Aviation said late on Tuesday (February 28) that at least two incidents involving A320 NEO planes fitted with the engines flown by IndiGo — owned by InterGlobe Aviation — and privately-held GoAir — were under investigation.
Airbus began rolling out the A320 NEOs in January 2016 and it has so far delivered about 70 to customers worldwide.
The model accounts for only a small part of the IndiGo and GoAir fleets, but numbers are set to grow rapidly with IndiGo having over 400 of the jets on order and GoAir set to add over 100.
Two GoAir A320 NEOs made emergency landings following technical issues last month, and in January, an IndiGo flight was aborted after one of its engines developed a fault while accelerating for take-off. Both incidents were widely reported in the local media.
A spokeswoman for Pratt & Whitney, which is part of United Technologies Corp (UTX), said in an e-mail the engine maker was supporting GoAir and IndiGo in assessing the situation and minimising any disruption.
"We are working closely with our customers and our suppliers in order to address and resolve these issues quickly," she said. IndiGo and GoAir were not immediately reachable for comment.
A DGCA official told Reuters the problems with the engines are a "high-level issue that it's very concerned about." Another official separately stated the regulator has a "senior committee looking into the engine issues."
The DGCA has ordered the airlines to carry out inspections of the engines once they complete 1,000 hours, instead of 1,500 hours as recommended by Pratt & Whitney. It has also mandated repeat inspections every 500 hours thereafter. The regulator has also ordered the airlines not to fly the aircraft if metal chip particles are detected in the jet's engine oil — one of the common issues the engines have faced.
An industry source told Reuters P&W had earlier advised the airlines they could still fly the engine for up to 10 hours after such particles had been detected. The DGCA said the 10 hour provision has been revoked.