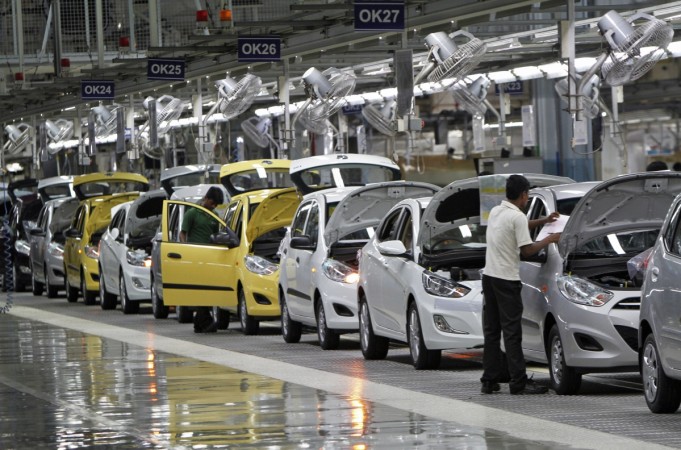 India's auto component industry is expected to grow by 9-11 percent in financial year 2018, propelled by growth expectations in domestic passenger vehicles and two wheelers segment, rating agency ICRA said.
ICRA expects growth in the auto component industry will be relatively higher than the underlying growth in the automotive industry because of technological advancement and regulatory measures.
"Domestic original equipment manufacturers (OEMs), especially 2W and PV industry which together constitute about two-third of overall domestic OEM demand is expected to grow at a healthy pace in FY2018. Moreover, expected recovery in rural income will provide upside for sub-segments like light commercial vehicles (LCVs), motorcycles and tractors," said Subrata Ray, senior vice president, ICRA.
Currently the domestic auto component industry is valued around Rs 2.9 lakh crore.
The report further stated that auto ancillaries have witnessed revenue growth of about 13.5 percent during the first two quarters of the ongoing fiscal.
The rating agency also finds the growth in auto ancillaries was driven by higher realisation in the backdrop of steady increase in commodity prices.
On the exports front, which accounts for 28 percent of industry demand, witnessed a decline. However, the trend is somewhat reversed now with incremental order inflow for class-8 trucks being encouraging over the last six months.
The report also noted that due to the fewer number of new vehicles registered in the European market, the growth outlook remains tepid over the near to medium term.
"Though PV exports indicate some aberration and thereby has some bearing on production volumes, domestic PV demand remains strong during the second quarter of 2018. Exports related aberration is likely to abate during coming quarters and will be more than offset by robust domestic demand," Ray explained.
ICRA expects the industry-wide credit profile trends to remain stable, supported by robust demand from the OEM segment in the near term.
The agency noted that commodity prices have been rising over the last 4-5 quarters, putting pressure on profitability. Among all ancillaries, tyre manufacturers were the worst hit due to sharp volatility in rubber prices.
"Over the medium to long term, growth in the auto component industry will be higher than the underlying automotive industry growth, given the increasing localisation by OEMs, We maintain our 10-12 percent long term (5 year) CAGR expectation for Indian auto component industry," said Ray.