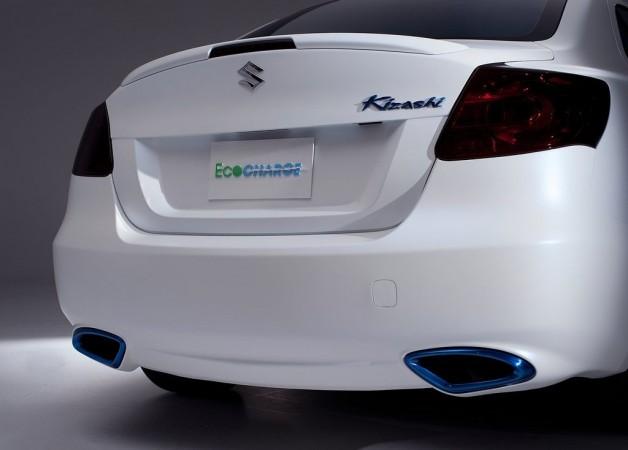 The Narendra Modi government's ambitious push for a greener environment has received a major boost as Maruti Suzuki - the country's largest carmaker - announced on Thursday, September 14, that it plans to make the country a hub for its electric cars.
Speaking at a business leaders' meet attended by PM Modi and his Japanese counterpart Shinzo Abe, Suzuki chairman Osamu Suzuki said: "For the last 35 years, we have been working towards 'Make in India' with you all."
Currently, the only EV brand in India is Mahindra Electric that sells E2o and eVerito.
Suzuki, the Japanese parent company of Maruti, will invest a whopping Rs 3,900 crore and add a third manufacturing unit for the electric cars in the state of Gujarat. With the latest announcement, Suzuki, which holds 56.2 per cent stake in Maruti Suzuki, takes its total investment in India to a staggering Rs 13,400 crore.
The plant to be located at Hansalpur will have a capacity of 2.5 lakh units and will cater to the electric car demands of both the domestic and export markets, the Times of India reported.
Maruti Suzuki has already exhausted its annual capacity of 15 lakh units in Haryana and has earmarked the setting up a second production plant in Gujarat by 2019. The third plant in the state will follow soon after.
Also Read: 10-year-old diesel vehicles won't ply in Delhi-NCR; NGT refuses to lift ban
Suzuki, in association with Denso and Toshiba, will also make an additional investment of Rs 1,150 crore to set up a lithium-ion battery factory to charge electric, hybrid and other vehicles from the company's production lines. The batteries will be used to power Maruti and Suzuki's electric vehicles.
In 2010, Suzuki had showcased Swift REEV or Range Extender, an all-electric version for Swift but the car never made it to the production lines. Going forward, the future looks green in India with leading carmakers such as Hyundai and Tata Motors are also expected to join the EV bandwagon.