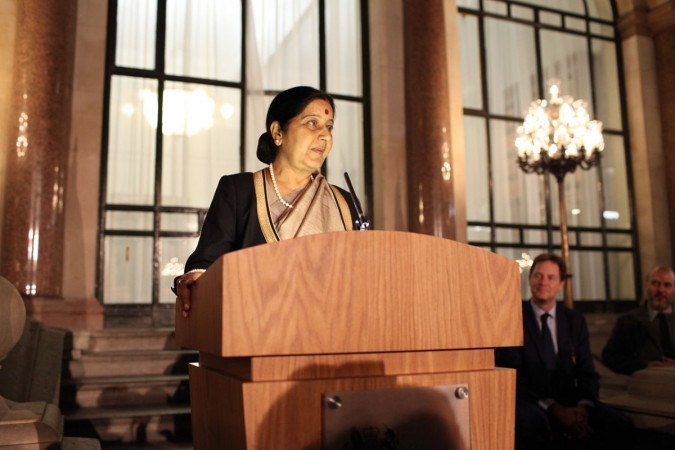 Ripples from the death of a Congolese man in India's capital were felt all the way in Kinsasha, as mobs this week reportedly threw stones at Indian-owned shops in the capital of Congo. The issue, which had caused strains between India and African nations, however, seems to have now petered down as African diplomats said on Thursday they would attend the Africa Day event in Delhi, after having refused to do so a day earlier.
External Affairs Minister Sushma Swaraj had intervened to assure that action would be taken against the people who murdered 23-year-old MT Oliva. The African diplomats agreed to attend the event after a meeting with Minister of State for for External Affairs General (Retd) VK Singh. It has now been decided that Singh would be meeting African Heads of Missions once every quarter, ANI reported.
Dean of the African diplomatic corps in Delhi and ambassador of Eritrea Alem Tsehage Woldemariam was quoted as saying by the Wire that the African Heads of Missions had "met and deliberated extensively on this latest incident in the series of attacks to which members of the African community have been subjected to in the last several years" in the country.
Singh reportedly assured the African diplomats that the strongest legal action would be taken against the perpetrators. ANI also quoted sources as saying that Delhi Lieutenant-Governor Najeeb Jung and Delhi Police Commissioner Alok Verma were following up on the case.
The Ministry of External Affairs has assured safety of African students in India following frequent allegedly racist attacks on them.