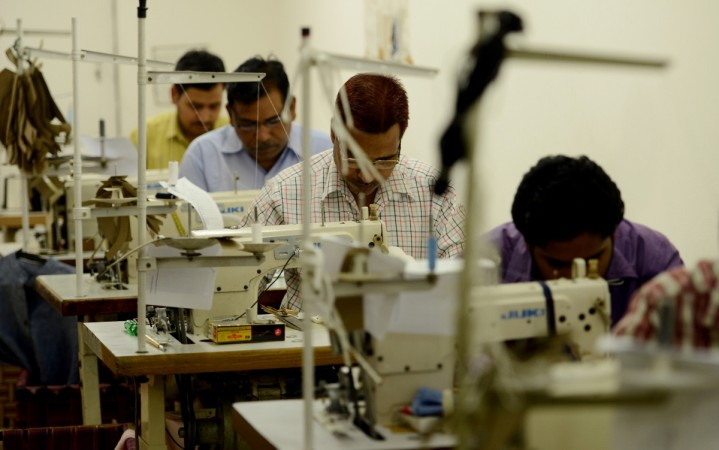 The real wages have been growing in India at a faster pace than in all other South Asian nations, a report released by the International Labour Organisation (ILO) showed.
Expectedly, wages are rising faster in poorer nations than in developed economies where the growth is near stagnant. But the big difference is that in many low- and middle-income economies, wage inequality remains very high. In these countries, wages are frequently insufficient to cover the needs of workers and their families, ILO notes.
Overall, India is faring far better than its neighbours, most of its peers in the BRICS bloc and, of course, way ahead of the developed countries in terms of the growth in wages. The report says India topped in wage growth in South Asia during the period between 2008 and 2017.
The ILO report, however, said global wage growth in 2017 fell to its lowest rate since 2008, far below levels before the global financial crisis. According the report, global wage growth declined to 1.8 percent in 2017 from 2.4 percent in 2016. The findings are based on data from 136 countries.
While India led South Asia with an index reading of 5.5, Nepal had a reading of 4.7, Sri Lanka 4, Bangladesh 3.4, Pakistan 1.8 and Iran 0.4.
The report also says that average real wages almost tripled in the last 20 years in emerging and developing G20 countries, while in advanced G20 countries they have increased by just 9 percent.
Though India's overall improvement is credible, a closer look reveals discrepancies in wage growth when compared with the rise in gross domestic product (GDP).
While the Indian economy expanded four-fold in the last 20 years, the growth in wages has not been commensurate. An ILO report released in August this year highlighted this issue. The average real wage in India had only doubled between 1993-94 and 2011-12, a period during which GDP grew at a faster pace.
"The India Wage Report shows that low pay and wage inequality remain a serious challenge to India's path to achieving decent working conditions and inclusive growth," ILO's India Wage Report had said.
"... low pay remains pervasive and wage inequality is still very high. In 2011–12, the average wage in India was about Rs 247 per day, and the average wage of casual workers was an estimated Rs 143 per day," the report had added.
Slow wage growth will continue
The latest report says that early indications suggest slow wage growth will continue in 2018 and pose a risk to economic growth in developed economies. Expectedly, high-income economies witnessed slow wage growth alongside a recovery in GDP growth and falling unemployment.
The report also finds that globally women continue to be paid approximately 20 per cent less than men.
"The gender pay gap represents one of today's greatest manifestations of social injustice, and all countries should try to better understand what lies behind them and accelerate progress towards gender equality, ILO Director-General Guy Ryder said.