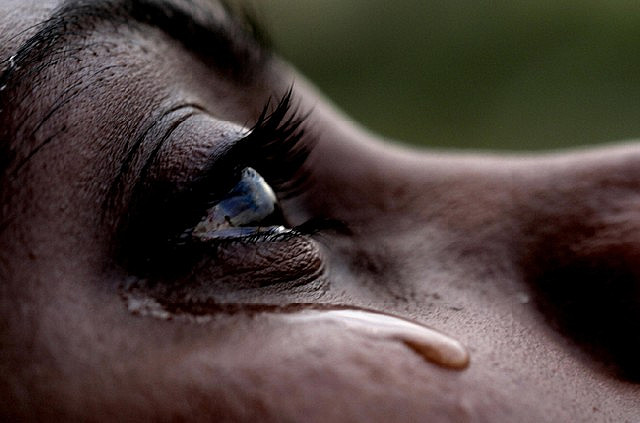 A 22-year-old Indian woman has puzzled doctors by shedding tears of blood from eyes.
Lakshaya Bais from Kota in Rajasthan was doing fine until she started bleeding from eyes and got unconscious in May this year, PTI reported.
Looking for a reason behind the rare occurrence, her parents travelled to different parts of the country including Mumbai, Delhi, Jodhpur and Udaipur, however, nobody, including doctors at AIMS in Delhi, could give a clear answer as all medical tests on the girl came out normal.
The girl's father, Ratan Singh, SHO at Mahila police station Kota, narrating the incident to PTI said: "the rare disease first came to light on May 25 this year when Lakshaya began bleeding through eyes or shedding blood tears while studying in Udaipur."
Though she managed to recover from the May episode, the disease struck her again early this week. At present she is undergoing treatment at the Maharao Bheem Singh (MBS) hospital in Kota. Doctors treating her said that the girl is suffering from a rare blood disorder.
"Shedding blood tears is a 'blood clotting disorder' and 'an inheritance defect of the body,'" Dr Manoj Saluja told The Times of India, and added that diagnosing the rare condition is difficult due to the high costs involved in it and lack of proper facilities.
Bais is the third person in the country affected with the rare disorder.
In April 2009, Rashida Khatoon, became a medical wonder for shedding tears of blood, while crying. Due to the rare occurrence, locals worshipped the woman. "I do not feel any pain when it happens but it's a shock to see blood instead of water," Khatoon, who was undergoing treatment in Patna, said, according to Daily Guide.
In September same year, National Geographic reported a similar case where a 14-year-old girl named Twinkle shed tears of blood.
Doctors suspected that the girl was suffering from Munchausen syndrome, which according to Cleveland Clinic in US is a "type of factitious disorder, or mental illness, in which a person repeatedly acts as if he or she has a physical or mental disorder when, in truth, he or she has caused the symptoms." Due to the consition, the affected person acts in a particular way to appear ill or injured.
An online investigation into the matter points fingers at another rare condition known as haemolacria that also causes a person to cry blood. Michael Spann from Tennessee had been crying blood for seven years when his case was first reported last year. However, unlike the Indian cases, Bais complained of extreme pain while shedding tears of blood.