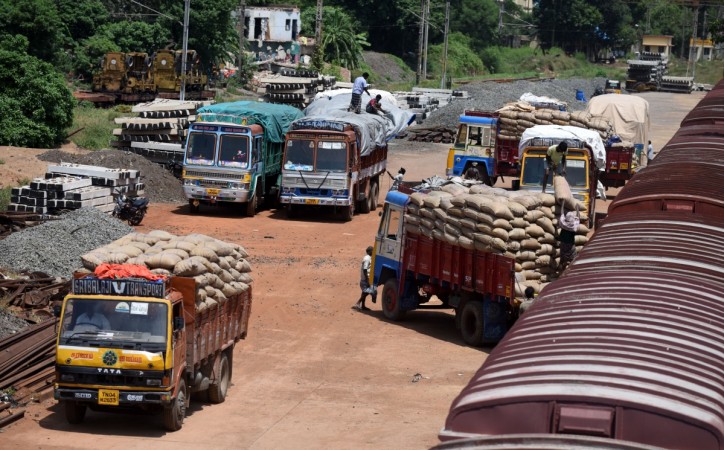 Warehousing and logistics sector has been thriving as the spine of industrial activities in India and is enticing significant investor interest in the past few years. Lately, the growth of the sector has accelerated with the launch of strong initiatives like Make in India, National Manufacturing Policy (NMP) and favorable policy regimes allowing 100 percent Foreign Direct Investment (FDI) in e-tailing marketplace, coupled with impending roll-out of the Goods and Services Tax (GST).
Moreover, rapid growth in e-commerce, retail, fast moving consumer goods (FMCG), auto and auto ancillary, chemical and pharmaceutical industries are driving the demand further and hence pushing the enormous warehousing volume growth to next level.
"The organized warehousing sector is poised for an interesting time ahead in the short to medium term, as the envisaged spurt in demand for organized top quality warehousing is expected to exceed available quality supply in major cities across India.
"Dearth in quality supply and escalating land prices have always remained the woes of large manufacturing companies and e-commerce companies that are constantly expanding their footprint. It is a good time for developers / investors to evaluate this sector to add to quality organized warehousing infrastructure keeping in perspective the latent demand and consolidation/expansion expected post GST roll out", said Shyam Arumugam, Associate Director, Office Services, Colliers International India.
As per Colliers Research, several international companies are hopeful about the Indian logistics market with announcements of various global players to increase their capacity of transporting goods back and forth from Indian cities. Few companies like FedEx, Kintesu World Express, DHL and TNT have already entered India, through mergers, acquisitions and joint ventures engaged with Indian logistics companies.
Recently, Canada Pension Plan Investment Board's (CPPIB) acquisition of a majority stake in IndoSpace, for ~$500 million, marked the largest industrial and logistics deal in India. We also noted that the e-commerce logistics businesses are highly optimistic on the rise of demand for supply chain services in India and quite a few companies' like Amazon, Delhivery and 4tigo Network Logistics secured infusion of funds on their warehousing activities recently. Also the warehousing occupiers like Amazon and DHL announced plans to expand their warehouses in near future.
With a vision to lift India amongst the top 5 manufacturing destinations in the world by 2020, various government initiatives are dedicating greater focus on setting up superior manufacturing infrastructure in the country.
NMP has been framed to increase the share of manufacturing in the country's Gross Domestic Product (GDP) from 16 percent to 25 percent by 2022. Furthermore, the setting up of clustered developments like National Investment and Manufacturing Zone (NIMZ) by aggregating production units, logistics, public utilities, residential areas and administrative services within the zones at strategic industrial locations, is determined to promote emergence of promising warehousing corridors around respective industrial regions.
Colliers Research further believes that such additional attention is likely to enhance the growth of sectors with competitive advantage in India, such as automobiles, pharmaceuticals, aerospace, shipping, IT hardware & electronics, telecom equipment and employment-intensive industries like textiles and garments, leather and footwear, gems and jewelry and food processing industries.
GST is on the cards to act as a key catalyst for the rise of warehousing market in India by eliminating multilayered tax system and state borders, thus creating a common market place across the country.
GST will also notably reduce the total costs of the logistics industry due to warehouse optimization. At present, most companies have set up multiple small warehouses of ~4,000-10,000 sq ft across the country to save taxes on inter-state movement.
On the implementation of GST, the need to have several small warehouses will be reduced and larger consolidated warehouses will be established at strategic locations.
Colliers Research can foresee that besides rapid expansions, the biggest challenge that India's warehousing market would face is the acquisition of a feasible land parcel. Land cost shares the largest component of a warehousing project.
While the land price is dependent upon multiple factors like development control regulations, infrastructure development and the best alternate land use, rental values will depend primarily on the connectivity, demand and supply factors in respective cities. It is recommended that warehousing developers acquire land at a feasible cost, as it will be the key when it comes to warehouse investment.