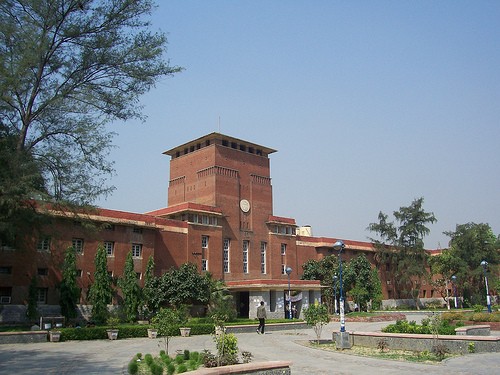 Indian Universities are falling behind their foreign counterparts, with recent reports showing that institutions from the country failed to make it to the top ten list among the BRICS nations. This leaves India as the only nation in the alliance without a top-ten entry, while none made it to even the top 30 universities in Asia.
As per recent reports published by Quacquarelli Symonds (QS), which releases annual University rankings globally, among the BRICS countries, comprising Brazil, Russia, India, China and South Africa, China expectedly dominates the top-ten group with six universities, while two universities from Brazil and one each from Russia and South Africa seal the elite list, leaving India's prestigious Indian Institute of Technology (IIT) colleges behind.
China's Tsinghua Univeristy and Peking University top the BRICS list followed by Russia's Lonomosov Moscow State University, while IIT Delhi and IIT Bombay are ranked at the 13th and 15th spots respectively, as per the list available on the QS website. Eight Indian institutions have been listed among the top 50 across the five countries.
However, Indian institutions fare even worse in the pan-Asia list, with no institution in the top 30, and IIT Delhi features at the 38th spot, followed closely by IIT Bombay at the 41st spot. The two institutions are the sole entrants in the top fifty universities in Asia. The National University of Singapore is ranked as the best University in Asia, followed by Korea Advanced Institute of Science and Technology and University of Hong Kong.
Indian universities seem to have fallen behind on the indicators used by the agency to rank institutions, namely - academic reputation, employer reputation, faculty/student ratio, staff with PhD and international faculty among others.
"Indian universities have been struggling to keep pace with the increasing demand for university education from the country's vast young population. There are frequent calls for the country's complex higher education system to be reformed and for universities to be more transparent," Business Standard quoted Ben Sowter, head of research at Quacquarelli Symonds.
Focus on research and attracting global talent is the need of the hour for Indian institutes, according to Karthick Sridhar, vice-chairman, Indian Centre for Assessment and Accreditation. "The Ministry for Human Resource Development under the new minister must mandate the IIT's and elite institutions to focus more on research, attract global talent and aspire for higher rankings and continue to shine a light of excellence on the global scale," Shridhar added.
The BRICS rankings prompted prime minister Narendra Modi, who was presented with the copy of the rankings on Tuesday, to push for an independent 'India Ranking' metric to rate universities in the SAARC countries, as he believed that existing metrics were skewed to favor Western universities, according to Hindustan Times.