Indian youngster Abneet Bharti is all set to seal a move to Real Valladolid, after he managed to impress scouts from the Spanish club.
The 16-year-old, who holds an Indian passport, was playing for the U-16 team of Singaporean side Balestier Khalsa, when he was spotted by Valladolid scouts.
The Spanish club, which was part of La Liga last season, has set up a large scouting network in many parts of Asia to promote their international youth project. The project was set up so that Valladolid will be able to recruit talented players from different parts of the world.
The players selected will get a chance to join Valladolid's youth set up, where they will receive training as well as education.
And now, it looks like Bharti, who is expected to arrive in Valladolid on Tuesday, has struck gold as he has got the chance to join the youth set up of a top tier European side.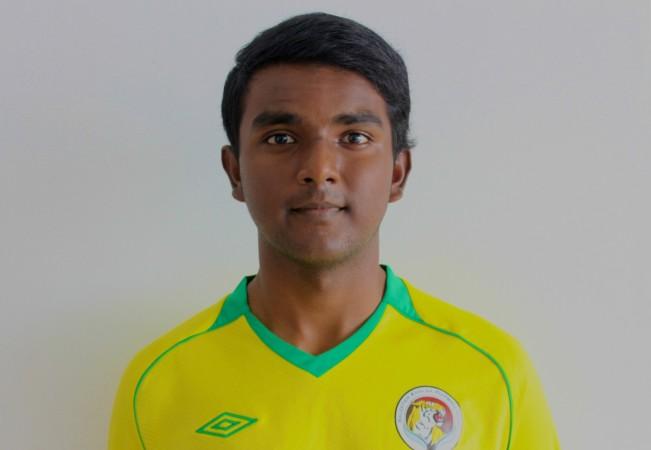 The 16-year-old, who was born in Nepal to Indian parents, moved to Delhi in 2010 before migrating to Singapore a year later. There he was discovered by Geylang United (a top tier side), who offered him a youth contract, following a two-week trial.
Bharti, who is capable of playing as holding midfielder as well as centre-back, continued to impress at Geylang United, who offered him a U-16 team contract at the age of 15. However, soon after, the youngster sealed a move to the U-16 team of Balestier Khalsa.
While playing for Balestier Khalsa, he was discovered by a Real Valladolid scout, who immediately made an offer, after being impressed by his game.
"Abneet will be joining Real Valladolid. He will be completing his studies there as well," said Bharti's agent Ravi Daswani.
"This is going to be an opportunity to develop young talents and train and compete with the local Spanish players and other talents from around the world."
The youngster also expressed his delight at the chance to play for such a big side.
"I am going to Valladolid, Spain to join Real Valladolid Football Club, which played in La Liga last year but got relegated to second division," said an excited Bharti.
"Ravi Daswani ( RD Global Sports , based in Singapore) is a scout of Real Valladolid and had scouted me while I was playing for my professional club in Singapore (Balestier Khalsa FC).
"I am expecting this to be a great learning experience for me to train with the best coaches at great atmosphere and hopefully I can learn as much as I can to help me become a professional footballer. I obviously expect the players to be very technically sound and a good understanding between themselves."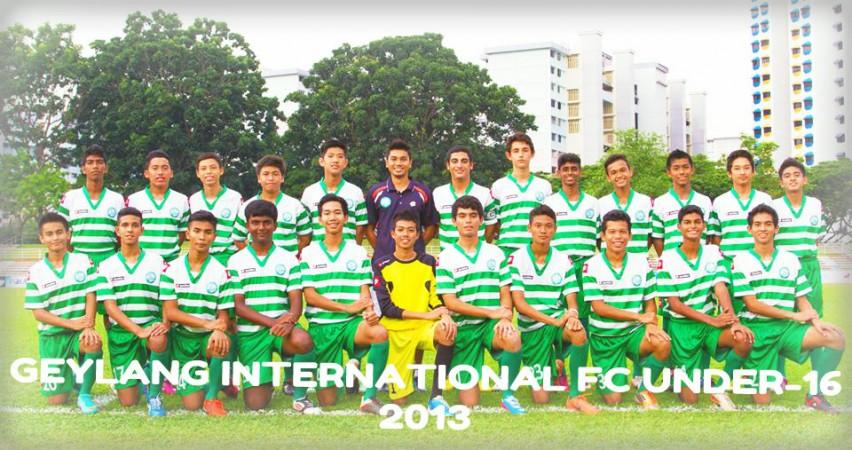 "It is a big step for me and I know it's not only the football aspect that is going to be hard, but instead other things like a different country, language, culture and homesickness will also play a huge role. My objective is to improve overall as a player and learn as much as possible.
"In the next 5 years, I want to become the player I dream of becoming. I don't know what the outcome of this stint will be, but I can promise to all the Indians that I will try to give my 100% and will work very hard and make sure that I can make my country and family proud."
Bharti will, however, not be eligible for a professional contract until he becomes 18 as Fifa rules does not allow international transfers of players under 18.
Daswani is certain that Bharti will get a chance to play at the highest level when he reaches the age of 18.
"I expect when he turns 18 he can have the same standard and chances as the local Spanish players to play in the first team and hopefully in Spanish La Liga first division someday.
Daswani also feels that the overall Indian football scene will improve if young players get chances to play abroad.
"We have to encourage young Indian talents to go overseas in order to get this experience. That's the only way they can reach far and get a chance to play at the highest level."