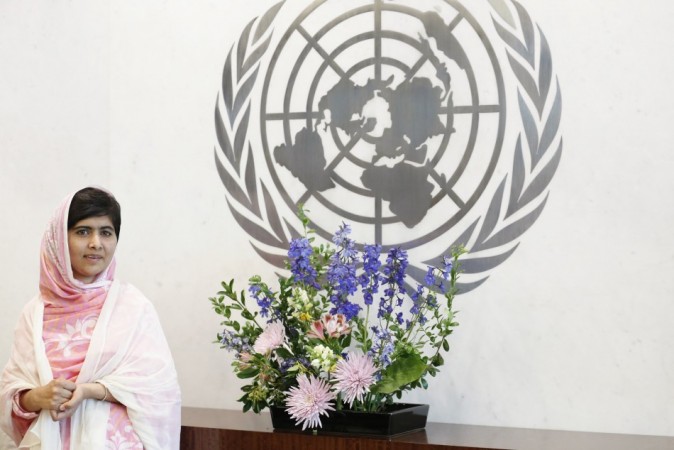 Razia Sultan, 15, was bestowed with the United Nations' Special Envoy for Global Education's Youth Courage Award for Education on Friday for her efforts at promoting education and eradicating bonded child labour.
Razia has motivated 48 children to pursue education and helped them liberate from the widely prevalent child labour.
For the brave teenage girl, who once made living stitching footballs, her life changed when an NGO came to her village and tried to encourage children for education.
Despite opposition from village folks and her parents, Razia was enrolled into the primary school and gradually turned out to be the young crusader, who would visit villages propagating the need of education and continue her studies in the process.
The award was announced on the occasion of young icon Malala Yousafzai's 16birthday who had taken bullet for pursuing education.
"We didn't even know that this award (Malala award by UN) is of great importance. Now, we are feeling very proud of her. I cannot express my happiness in words," Razia's father told ANI.
The determined campaigner, Razia told reporters, "Being a leader of the children in my village, I tried to solve the problems of the schools and the children. I admitted 48 students, who were earlier working as labourers, to schools."
Sher Khan, an NGO co-ordinator lauded young Razia's spirits saying, "Razia went to Nepal and various other places as well. She conducted a door to door campaign to spread awareness about education among children and their parents and encouraged them to get admitted to schools."
Just as Razia's efforts for removal of child labour and promotion of education continues, Malala in her UN speech invoked similar tune as she voiced for the right of education for every child.