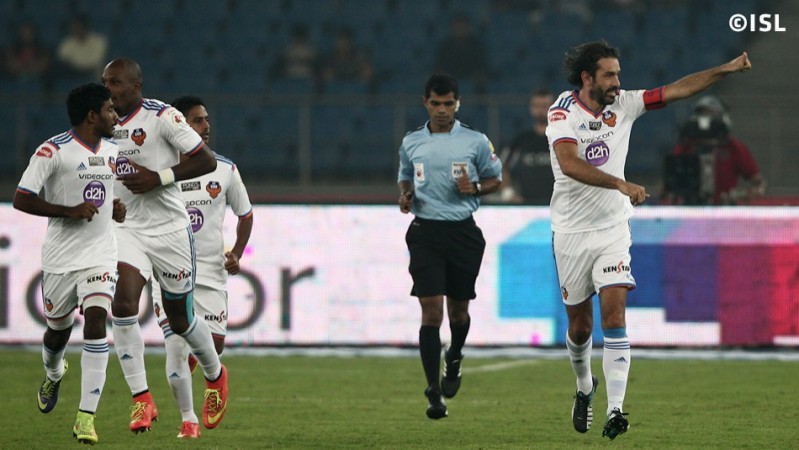 FC Goa manager Zico says he is hoping to continue the same form in the next few matches of the Indian Super League after watching his side record a comfortable 4-1 win over Delhi Dynamos at the Jawaharlal Nehru Stadium on Thursday.
Goa were at the bottom of the ISL prior to this fixture, but a brace from French defender Younes Bengelloun coupled with strikes from Robert Pires (penalty) and Tolgay Özbey saw them easily beat the Dynamos and climb to the seventh place in eight-team the table.
And the 61-year-old Brazilian insists that Goa will be looking to recover the points they lost in the first half of the Indian Super League this season.
"We will keep training and playing well to recover the points that we have lost in the first leg. A victory like this one shows that we are alive," the Brazilian legend told ISL's official website.
"We are very happy with the way our team played today. We have got four goals, but we know we have to get a certain goal average."
Meanwhile, Delhi Dynamos right-back Naoba Singh feels that too many mistakes in midfield and defence resulted in them suffering a home defeat against a struggling FC Goa side.
"I think there were plenty of mistakes in the defence and the midfield, I think that was the reason we couldn't score and conceded so many," Naoba Singh said.
"I think we felt the most pressure from their wingers, they were very fast and very hard to mark."
The 26-year-old feels that Delhi's main problem this season has been their inability to convert their chances.
"I don't think there is a problem tactically or technically, the team is going pretty well. I think the problem is up front, we've been finding it difficult to score and therefore we feel the pressure in defence," he added.
However, he dismissed suggestions of Delhi Dynamos playing poorly due to there being too many ageing players in the squad.
"I don't think age is a problem for the team, the experience that they have is very useful to us. I think we are getting many chances to score but the lack of rest may be the problem," he said.