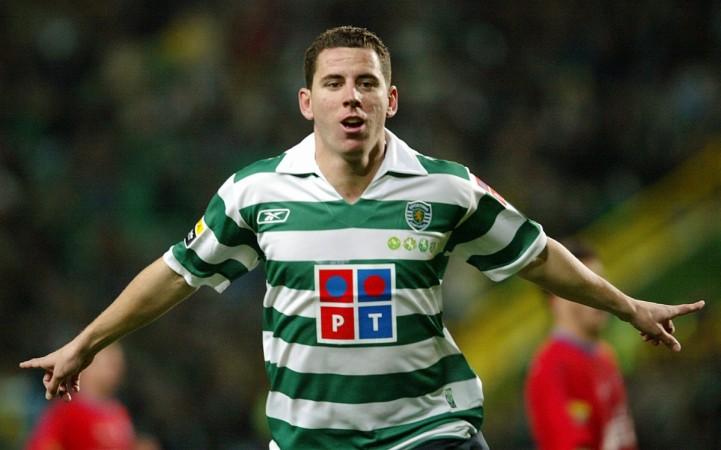 Spanish midfielder Koke has completed a move to Indian Super League side NorthEast United FC.
The 31-year-old striker, who has played for some big European sides including Malaga, Sporting Lisbon and Marseille, had become a free agent after being released by Bolivian side Blooming this summer.
And now Koke has followed the footsteps of Michael Chopra, Nicolas Anelka, Luis Garcia and Alessandro Del Piero and joined the Indian Super League.
"I am very eager to start training with my new teammates and am excited about this new journey. I look forward to a great season and to score some winning goals for my team," Koke told ISL's official website after completing his move to NorthEast United FC.
NorthEast United boss Ricki Herbert, who has already secured the signature of former Atletico Madrid defender Joan Capdevila, feels that the experience of Koke will be very beneficial to his side.
"The arrival of Koke at North East United is one of excitement and anticipation. His experience and pedigree is much awaited and we all look forward to his appearances as a North East United player," Herbert told ISL's official website.
Meanwhile, Delhi Dynamos goalkeeper Kristof van Hout, who is the tallest player in the Indian Super League with a height of 6' 10", is confident that the inaugural season of the Hero Indian Super League will prove to be a big success when it kicks off in November.
"I feel it is going to be an extremely strong league going forward," Van Hout told ISL's official website, adding that he is certain that "all the efforts going into hosting this tournament will certainly bear fruit".
When asked what an aspiring footballer needs to do in order to succeed, van Hout replied: "Regular practice and training is the key to a young footballer's development."
The former Genk shotstopper says that he is especially keen to see the talent of Indian goalkeepers."I am actually looking forward to seeing the level and talents of Indian goalkeepers," he added.
Despite knowing that he will be facing some tough competition from former Sparta Prague goalkeeper Marek Cech for a place in the starting eleven, the 27-year-old Belgian says that he is enjoying the competition.
"I am ready to compete against them for a first team spot. I am very ambitious and I know that I can push myself to perform well," he said.