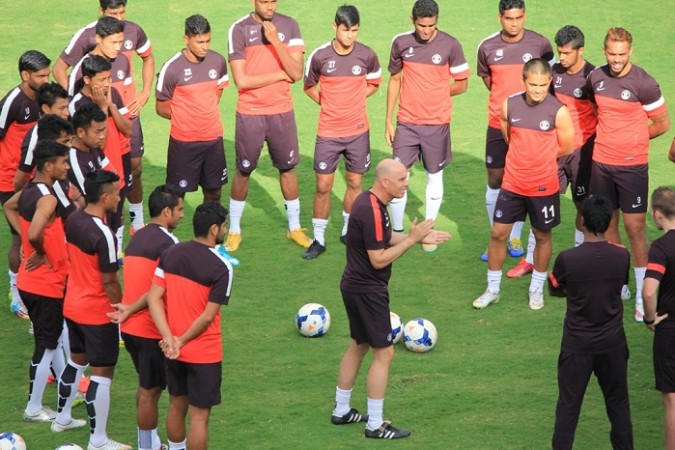 Reports which suggested the Indian Super League were unwilling to release their players for the World Cup preliminary joint qualification games against Turkmenistan and Oman in October seem to have been a little premature, with the AIFF general secretary quashing them in one fell swoop.
Earlier in the day a report quoted an AIFF official, saying the ISL organisers were unwilling to release the India national team players, with all the major ones playing in the league, which has given a new lift to Indian football.
However, Das has been quick to refute those reports, insisting the Indian players will be released for the crucial matches of the national team.
"The reports that national teams players in the ISL will not be released for two World Cup qualifiers next month are completely wrong," Das said. "All of them will be released four days -- inclusive of the match day -- prior to the first match. This is under FIFA rules.
"So, the players will join the national team on the morning of 5 October and continue to be with the team till the second match on 13 October. There was no confusion on that as this was decided by the AIFF and the ISL long back."
India travel for a couple of away matches against Turkmenistan on 8 October and five days later to Oman. They also play a reverse fixture against Guam on 12 November in their final Russia 2018 Preliminary qualifiers of the calendar year.
The Indian national team, ranked 155 in the world, have lost all three if their World Cup qualifiers so far, against Oman, Guam and Iran.
The ISL, which has been one of the few bright spots in Indian football in recent times, kicks off on 3 October and ends with the final on 20 December.