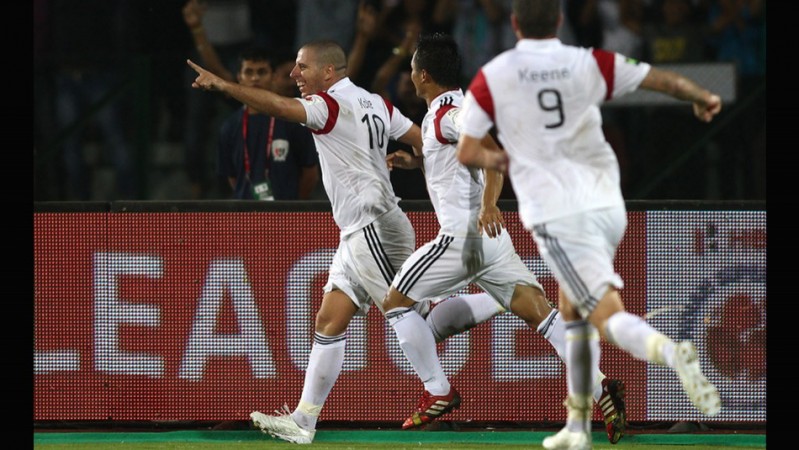 NorthEast United manager Ricki Herbert had nothing but praise for his young team following a narrow 1-0 win over an experienced Kerala Blasters side in their opening Indian Super League fixture at the Indira Gandhi Athletic Stadium in Guwahati.
A 45th minute strike from Spaniard Koke proved enough as the Blasters were unable to find the leveller despite dominating possession and creating a lot of chances in the game
And Herbert, who was very pleased with NorthEast United's "character," insists that his young side were "incredibly courageous" despite their lack of experience at the top level.
"The character was very good tonight," said the 53-year-old in the post match conference in Guwahati.
"It's a very young side. Some of the performances were incredibly courageous when you consider that the majority of those boys haven't won premierships before, haven't been in successful high level I-League teams and they are just young boys cutting their teeth in a very, very big league. So you can give these boys a huge pat on the back."
The former New Zealand boss, who did not lose a single game at the 2010 World Cup, feels that his young side have a lot of potential to do well in the future.
"We've got a very young side. And who knows what they'll do this year? We don't know. The potential that we're seeing in these boys is very exciting and can be realised over a period of time," he explained.
Kerala player-manager David James, on the other hand, expressed his frustration at not being able to score despite creating much more chances that NorthEast United FC during the match.
"It's frustrating," said the former England goalkeeper after his side's defeat. "I think we were the better team, for most part of the game, and had some good chances. But one mistake, one lapse of concentration, and NorthEast scored a goal."
James, however, refused to be disheartened by their opening day defeat, insisting that his side can take a lot of positives from this game.
"Alex, their keeper, played very well and deserved the player of the match, because we were good today," he added.
"We haven't played against anyone from the ISL in preseason so it's hard to gauge how good the sides were. But I'm pleased with the way the team performed. Sad for the loss but happy for the performance of my team."