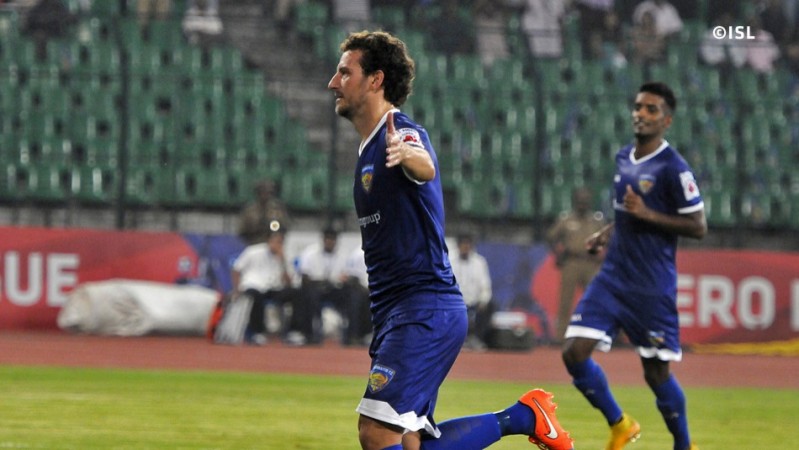 Indian Super League side Chennaiyin FC have roped in as many as two Brazilians as they look forward to bringing the Samba style of play to the fore in the ISL 2.0.
The duo -- Raphael Augusto and Mailson Alves Barreiro Veriato – join Brazil stars Elano Blumer, Eder Monteiro, and Bruno Pelissari in the side. With as many as five Brazilians roped in, Chennaiyin are expected to cook up the quintessential Selecao style of play this season.
While midfielder Augusto arrives at Chennaiyin on loan from Brazilian giants Fluminense, Malison, who is a powerful centre-back, is snapped up from Brazilian Serie C outfit Tupi Football Club.
The duo have been welcomed with open arms by Chennaiyin player-manager Marco Materazzi, and the Italian is hopeful that their age advantage will help them in peaking at the right time.
"We are very happy to have signed Raphael Augusto and Mailson. They are two players with not only immense quality but also a lot of potential and I am glad that they will get to show their ability for us Chennnaiyin FC in this year's ISL," the World Cup winner said on the official ISL site.
"Augusto is a great young prospect who can have a big influence in midfield. Technically and physically he is at a very good level.
"Mailson can be a towering presence at the back and at 27 he is still very young for a centre back and thus will only get better playing with the likes of [Bernanrd] Mendy and Eder Monteiro. Both players will strengthen their respective positions in our team."
Augusto, 24, has had loan spells with Major League Soccer side DC United, as well as Polish giants Legia Warsaw, in the past.
He knows that the competition for spots in the midfield will be too much, with the presence of his compatriots Elano and Pelissari. However, Augusto is hopeful.
"I know there will be a lot of competition for places in midfield as there are plenty of good Indian midfielders in the team also but I am really looking forward to the challenge and I hope to make Chennaiyin FC successful," Augusto said.
Malison, who enjoyed the ISL last season from his TV, lapped up the presence of so many Brazilians last year. And this year, he is willing to experience things hands-on.
"With so many Brazilians playing in the ISL last year, I have heard very positively about the league especially the great support in the stadiums," Malison said.
"Chennaiyin FC were one of the best teams last year with Elano in fantastic form. I am determined to perform at my very best and help Chennaiyin FC win the title this time."