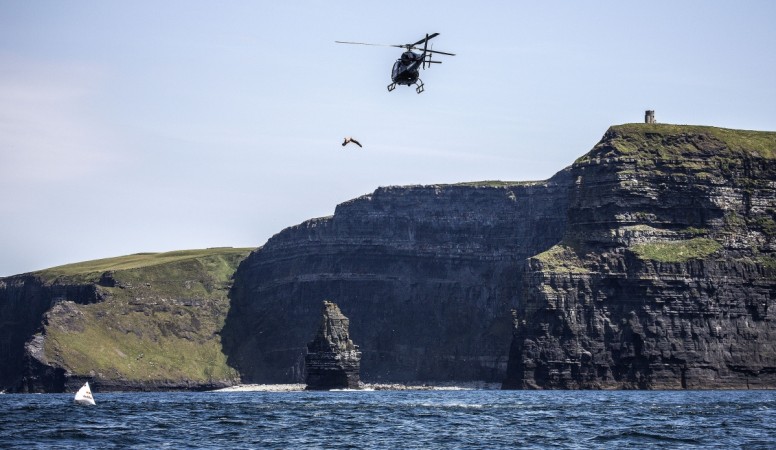 In yet another freak accident involving a selfie, an Indian student reportedly fell off a cliff and died in Ireland on Friday, January 4.
While the student hasn't been identified, the police have said that he was an Indian national and was studying at a university in Dublin, reported the Irish Times. He was in his 20s and was visiting the Cliffs of Moher in County Clare when he lost his balance while taking a picture.
The tourist attraction was swarming with people visiting the area and taking walks when the incident took place. An alarm was then raised around 3 pm, after which search and rescue personnel were mobilised.
"The alarm was raised shortly after 3pm when a man was seen falling from the cliff edge," Sky News quoted a police spokesman as saying.
His body was recovered by the Irish coastguard later and taken to University Hospital Limerick for a post-mortem examination, where he was declared dead. A probe has now been launched into the mishap, and the police are said to be trying to get in touch with the man's family.
Eyewitnesses are also being questioned and the police said they were treating it as a "tragic accident."
"There is nothing to suggest at this stage that this was anything other than a tragic accident. Initial indications are, having taken statements from a number of people, is that the victim was taking a selfie and lost his footing," an Irish spokesperson added.
In 2007, a man of Hungarian origin is known to have fallen off the Cliffs of Moher in a similar manner.
Incidents of people dying while taking a selfie have become quite a cause of concern worldwide. In October 2018, a couple from Kerala died while taking a selfie at the Yosemite National Park in California.
Meenakshi Moorthy and Vishnu Viswanath had reportedly set up their tripods near the ledge of the Taft Point to take a picture with the landscape. However, the due lost their balance and plunged to their deaths.