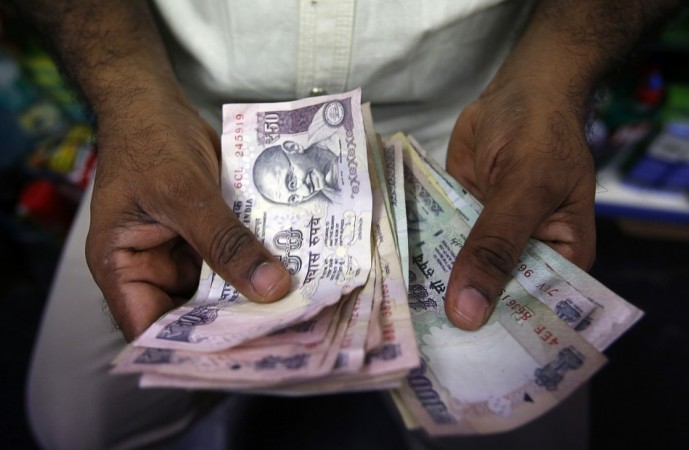 The Indian rupee has been continuously falling of late despite Reserve Bank of India's intervention, The currency is unlikely to recover soon with a report by Deutsche Bank predicting that it is could touch 70 against the US dollar in a month's time.
"We continue to believe that fundamentally the rupee is undervalued and has overshot its equilibrium level substantially, but as numerous episodes of past currency crises have amply demonstrated, under a scenario of deep pessimism, currencies can overshoot substantially and remain so for a long time," said the report by the bank. "India, we fear, is entering such a zone".
However, the Deutsche Bank report said that the rupee could revive by the end of the year.
The rupee fell to a record low of 65.56 to the dollar on Thursday over fears that the US would start tapering stimulus soon.
"The problem is structural because it is essentially stemming from the very large current deficit (CAD). The trigger for this (rupee slide) was of course the Fed QE tapering talks, which changed the pattern of the capital flows largely," Economic Times quoted Subir Gokarn, former deputy governor of RBI, as saying.
"Unless growth signals emerge in the next few quarters, FIIs (foreign institutional investors) will continue to pare down Indian equities, which will weigh on the rupee," Deven Choksey, managing director of KR Choksey Securities, told Reuters.
The RBI has been trying to support the falling rupee by tightening cash, but that has failed to arrest the fall. And experts think that it may take time to fix the mess.
Shakti Satapathy, fixed income strategist at AK Capital, told Reuters that "the bearishness seen across markets is largely a reflection of the fact that there is no quick fix solution to arrest the rupee fall.
"Currency market and participants may consider it as a reversal of RBI liquidity tightening measures to prevent currency volatility; thus some pressure on currency may re-emerge," Anjali Verma, economist at PhillipCapital, told the news agency.