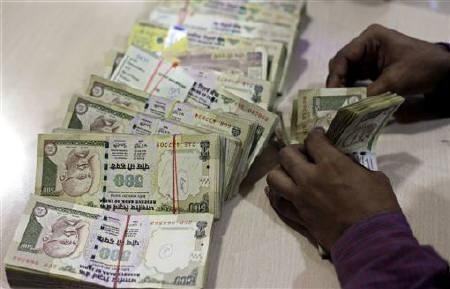 The rupee on Thursday breached 52 to the dollar, the highest in over five months, on hopes that the array of reforms measures proposed by the central government would boost the economic growth of the country.
The Union Cabinet is set to approve bills that would raise the cap on foreign direct investment (FDI) in insurance firms and open the pension sector to foreign investors.
According to Reuters, the rupee was at 51.99/52.01 to the dollar at 9.06 a.m. after rising to as high as 51.96 in opening trades. It closed on Wednesday at 52.1550/1650.
Indian rupee fell to a new low of 57.126 to the dollar in June this year and consistently remained above the 55 mark for over three months, lowering the sentiments of investors.
The value of the rupee to the dollar was above 55 throughout August but eased in September, touching 52.855 towards the end of the month after the government announced its decision to allow foreign direct investment (FDI) in the retail sector and domestic carriers.
The stock market also gained one percent to above 19,000 points on Thursday, which is a 15-month high, on hopes for additional fiscal and economic reforms.
India doesn't allow foreign players to invest in the pension sector while investment in the insurance sector is capped at 26 percent. However, sources said that the government would allow 26 percent FDI in the pension space and raise the cap in insurance firms to 49 percent.
The government had earlier decided to allow up to 51 per cent FDI in the multi-brand retail sector, 49 per cent FDI in domestic carriers, an increase in diesel prices and a cap on subsidized cooking gas, inviting protests from various political parties demanding a rollback of the reforms, alleging that it would kill the business of small traders.