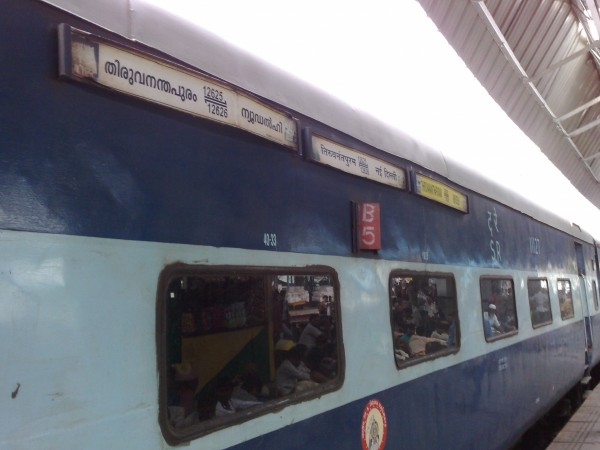 Indian Railways will soon reward travellers with more incentives if they use cashless mediums to pay for their tickets in an attempt to encourage people to go more cashless and increase digital transactions in the country.
"We are trying to minimise the use of cash as much as possible. So, several incentives are being rolled out for passengers," Mohd Jamshed, a railway official, told Economic Times.
"The financial burden of the incentives given is being borne by us," he added.
After demonetisation last year, the Indian Railways, with an aim to promote cashless economy, had started offering 0.5 percent discount on the purchase of monthly travel pass if the payment is made through debit and credit cards.
Now, the facility might be extended to unreserved categories as well. Other incentives will include offering free passenger insurance for cashless ticket purchases.
Last month, reports had suggested that the national transporter reported a rise of over 12 percent in its cashless revenue, generated from the reserved segment of e-tickets till August.
Digital payment in booking railway tickets was steered by Prime Minister Narendra Modi after scrapping Rs 500 and Rs 1,000 notes to combat black money and corruption.
In November 2016, Indian Railways had also decided to withdraw the service charges from tickets booked through Indian Rail Catering and Tourism Corporation (IRCTC).
Indian Railways is now also targeting to go cashless for 85-90 percent of total payments. "Earlier, most of our cashless transactions were through IRCTC. Though that is still the case, we have also started accepting cards and BHIM at unreserved ticket counters. Railways is benefiting from it as we are reducing the cost of handling cash," said Jamshed.
"Separately, the railways have urged banks to waive or sharply cut the charges on digital payments for rail tickets," he added.
Last month, the railways had also decided to allow passengers to book their tickets through Bharat Interface for Money (BHIM) app.