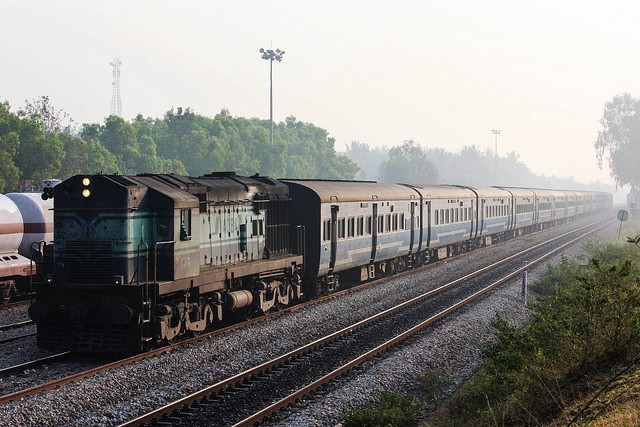 Indian railways are set to unveil rail coaches with glass ceilings and state-of-the-art infotainment systems soon, similar to the rail coaches of Switzerland. The aim of introducing the coaches is to boost tourism in the country.
The luxury coaches have been jointly designed by the Indian Railways Catering and Tourism Corporation (IRCTC), Research, Designs and Standards Organisation (RDSO) and Integral Coach Factory at Perambur. The glass-ceiling coaches will be inaugurated in December, Press Trust of India reported.
The glass-ceiling coaches are being manufactured at an initial cost of Rs 4 crore, Times of India reported. The first coach will be tagged in a regular train in the Kashmir valley, while the other two coaches will be part of the trains moving through the Araku Valley in Vishakhapatnam.
"There are some trains with glass ceiling in foreign countries like Switzerland, which enjoy the patronage of tourists. We believe such coaches would also give a fillip to rail tourism in India," AK Manocha, chairman and managing director of IRCTC was quoted as saying by PTI.
The coaches will also have leg space and would be equipped with modern infotainment system for the benefit of tourists.
"Work on the project started in 2015 with a series of meetings on the specification of the coach design. The first such coach is all set to roll out this month (October) itself. The coaches will be ultra luxurious with rotatable chairs to provide the passengers an aerial view through partly glass ceiling," Dham Ghaj Prasad, IRCTC Group General Manager told the agency.