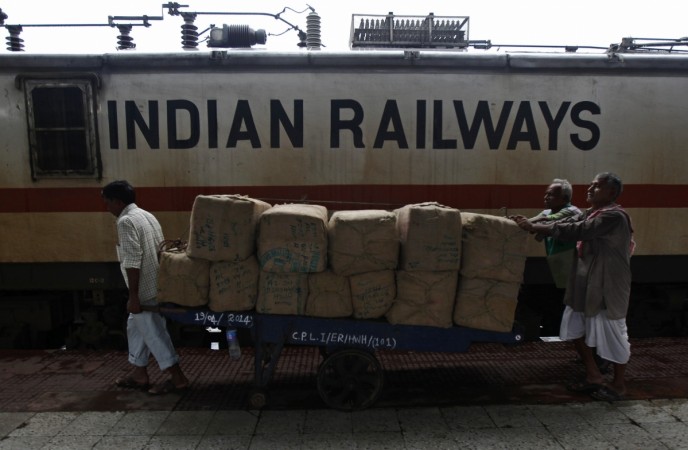 Unlike the past, Indian Railways is all set to float large tenders of sizes between 400km to 1,500 km under the engineering, procurement and construction (EPC) model for railway electrification.
The move is to achieve its target of 100 percent electrification by 2021. Indian Railways also believe that the move will bring down the costs substantially, Mint reported.
"We plan to make large packages ranging from 400km to 1,500km under EPC contracts. The deal will bring good value and expedite the process. Besides, from now on, all electrification contracts would be on EPC mode," a senior railway ministry official told the business daily.
The newly appointed railway minister Piyush Goyal earlier said that he was shocked to see Railways issuing tenders for electrifying distances as short as 30-40km, which at that rate will take years for Indian Railways to complete its electrification mission.
"I have directed the electrification directorate to issue electrification tenders with minimum 500km of track length. This will ensure speedy electrification and cost reduction," Mint quoted Goyal as saying.
Earlier on Monday, Railways released a model EPC Agreement, model RFQ (request for qualification) and model RFP (request for proposal) to get feedback from the public to take the electrification deals forward. The last day for feedback is November 16.
"Railways has just electrified around 40 percent of its total track length of 66,000 km till now and is way behind its target. The big contracts will help to bridge the gap and also bring in big players who have expertise and capacity to do faster work," another railway official confirmed Mint.
Till now, Railways has issued only two projects under the EPC model — electrification of the Delhi Sarai Rohilla–Rewari and Alwar–Bandikui–Jaipur– Phulera–Ajmer, a total of 353 railway km for an estimated cost of Rs 594 crore and Roha–Verna of Konkan Railway, which is of 428 km, for an estimated cost of 456 crore.
The government began electrifying 24,400 km of railway tracks in a five-year period started in 2016, at a cost of Rs 35,000 crore.