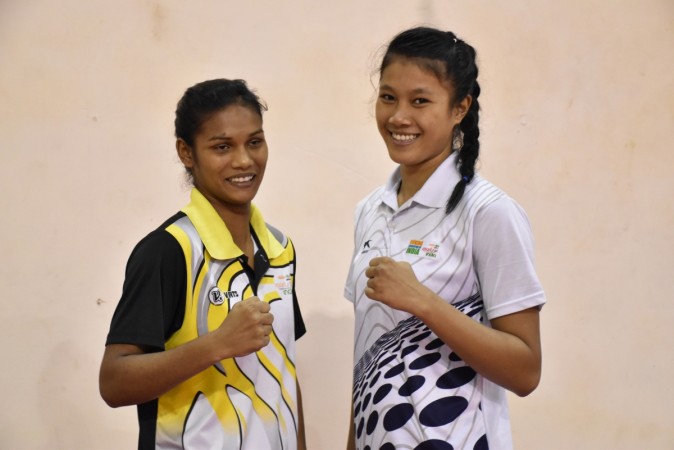 India's young women boxers packed a mighty punch once again, claiming 8 medals, including 4 Gold, in the 'Balkan' International Boxing Championship at Sofia and emerged as the most successful country in fray.
The week-long tournament, that was hand-picked for preparing the Indian women for the prestigious AIBA Women's Youth World Boxing Championship in Guwahati from November 19 - 26, saw India's top 10 youth women's boxers compete with 49 others from 13 different countries
"I want to congratulate the Indian contingent for yet another good show. This shows that we are on the right track for the AIBA Women's Youth World Boxing Championship that we are hosting next month," Ajay Singh, President of the Boxing Federation of India (BFI), said, congratulating the young guns.
Netu (48 kg) began the gold charge, outclassing Emi-Mari Todorova of Bulgaria 5-0; Shashi (57 kgs) got the better of Italian Giordana Sorrentino for the country's second gold.
In the 54kg summit clash, the referee stopped the contest in Round two against Biancamaria Tessari of Italy to hand Sakshi the third gold; Neha Yadav (+81 kgs), then, beat Adrienne Juhasz of Hungary 3-2 for the fourth gold medal.
Ankushita (64kg), however, lost out to Rebecca Nicolo of Italy to settle for the silver.
Joy Kumari (51kg), Anupama (+81 kgs) and Sapna (75 kgs) narrowly tumbled out in the semifinal rounds to pick up a bronze each.
Italy, Hungary, England, Russia, Ukraine, Bulgaria, Poland, Sweden, Kosovo, Canada, Kazakhstan and Albania participated in the championship, making the 8-medal haul that much more impressive.