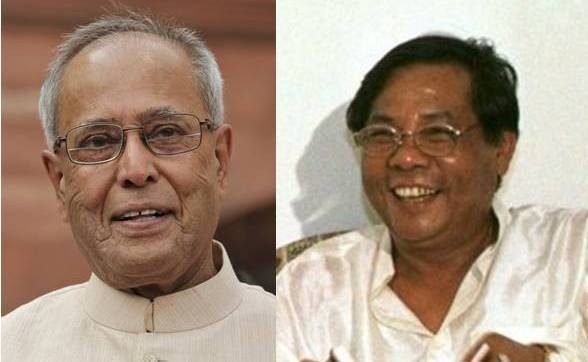 The counting of votes of Presidential poll that held on July 19 began at 11 a.m. on Sunday in room number 63 of the Parliament and the results are expected by 4 p.m. The votes of MPs and MLAs from all states will be counted in the national capital.
This time only 72 per cent of polling was recorded. Each MP's vote are valued at 708 votes, while the votes of each MLA are variable depending on the strength of the state assembly he/she belongs to.
This Presidential poll 2012 electoral college is 4896, consisting of 4120 Members of Legislative Assemblies and 776 both from Lok Sabha and Rajya Sabha Members of Parliament.
The President is elected by the members of the electoral college, consisting of elected members of both Houses of Parliament, and elected members of the Legislative Assemblies of all states including National Capital Territory of Delhi and the Union Territory of Puducherry. Meanwhile, the nominated members of Rajya Sabha, Lok Sabha and Legislative Assemblies of the states are not eligible to participate in the election.
It's virtually a game-set match for UPA candidate Pranab Mukerjee, with the ruling Congress confidently claiming that its desired nominee will win the President post by a large margin against the oppositional nominee PA Sangma.
Pranab' candidature is largely supported by SP, BSP, Shiv Sena, JD(U), Trinamool Congress and left parties besides UPA leaders. Initially, Trinamool Congress chief and West Bengal Chief Minister Mamata Banerjee showed uncertainty while voting in favor of the former finance minister.
Mamata later changed her stance on supporting Pranab, after being pressed by coalition parties.
Former Lok Sabha leader PA Sangma's candidature for the President's post was first proposed by Tamil Nadu Chief Minister Jayalalitha and her Odisha counterpart Chief Minister Naveen Patnaik.
Later, BJP came forth to back Sangma, after APJ Kalam refused to contest for the top post.