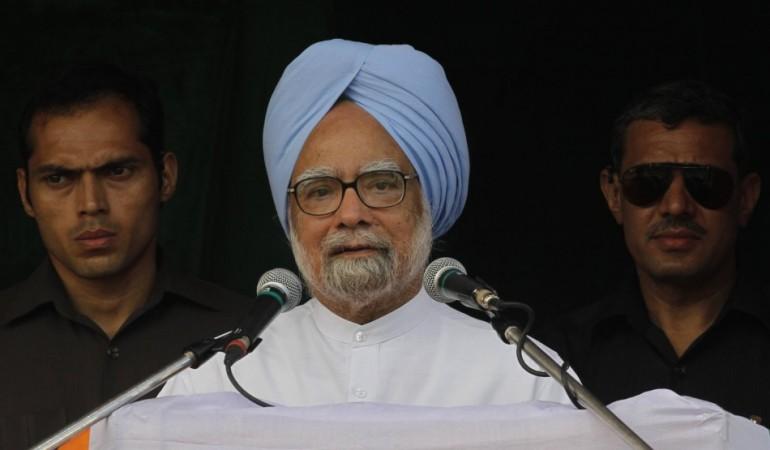 Indian Prime Minister Manmohan Singh has sent condolence message to his Pakistani counterpart Yusuf Raza Gilani, expressing sadness on the loss of lives in the air tragedy that happened near Islamabad on Friday.
"I was deeply grieved to learn of the air tragedy near Islamabad that occurred earlier this evening leading to the loss of so many precious lives. I convey my deepest condolences to the families of those who have lost their lives in this unfortunate incident. I pray that the Almighty will grant them the strength to bear their loss. Our thoughts and prayers are with the people of Pakistan in this time of grief," said the PM in his message.
Bhoja Air flight B4213, a Boeing Co. 737-200 with 127 people on board, crashed near Islamabad's Benazir Bhutto International Airport on Friday due to bad weather.
The ill-fated airline was flying from Karachi to Islamabad and was scheduled to reach the destination at 6:50 pm (1350 GMT) but lost contact with the Air Traffic Control at 6:40 pm. It crashed into the wheat fields, about 5 miles (9 kms) away from the Islamabad's international airport. All the people on board, 118 passengers and 9 crew members, were feared dead.
Rescue workers had hard time looking for the remains of the passengers. Body parts and belongings of the passengers and crew members were strewn among the wreckage.
Following the disaster, Pakistan's Defence Ministry has ordered inquiry into the crash.
Interior Minister Rehman Malik said that Farooq Bhoja, head of Bhoja Air, has also been ordered not to leave Pakistan when the enquiry is on.
"It is being said that the aircraft was pretty old, so it has been ordered to investigate thoroughly the air worthiness of the Bhoja Air aircraft," IBNS quoted Malik as saying. "The causes will be investigated, whether it was any fault in the aircraft, it was lightning, the bad weather or any other factor that caused loss of precious lives," he added.
It may be recalled that in 2006, Pakistan International Airline passenger plane crashed near the central city of Multan shortly after take-off, killing 45 people. Another major accident took place in July 2010 when an Airbus SAS jetliner operated by AirBlue crashed into a mountain near Islamabad, killing all the 152 people on board.
(With Inputs from IBNS)